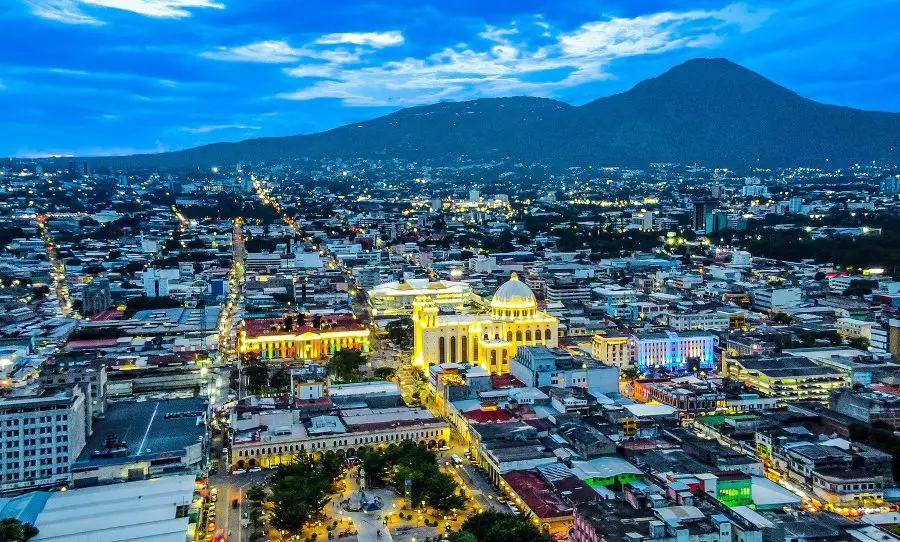 Looking for some fun Family-friendly attractions in San Salvador? El Salvador is known for being the smallest country in Central America, but that's exactly why it's perfect for the family. All of the fun things to do are located nearby, in less than an hour's drive.
How do I know about El Salvador? I live here. I'm a resident of El Salvador and I live in the city of San Salvador. I've had so many experiences here over the past 3 years, that it would be a sin for me to keep all of these gems a secret.
There are hundreds of things to do in El Salvador, including visiting lakes, waterfalls, hiking volcanoes, surfing at the beach, and more. Before I first moved to El Salvador, I had no clue that a small country could offer so much. With time, I met friends and was exposed to fun places that I never knew existed.
El Salvador Has Some of The Best Attractions In Central America.
The country is rich with history that goes back nearly 2,000 years. The rich cultural history is fascinating to read about.
From the Mayan civilization to the socioeconomic developments after the Spanish Conquests, to the expansions from the coffee trade, to the recent developments that the country is seeing today, the country of El Salvador has constantly been changing.
The attractions that El Salvador offers combine both learning opportunities and outdoor adventures. Families and individuals will find no shortage of ways to spend the afternoon.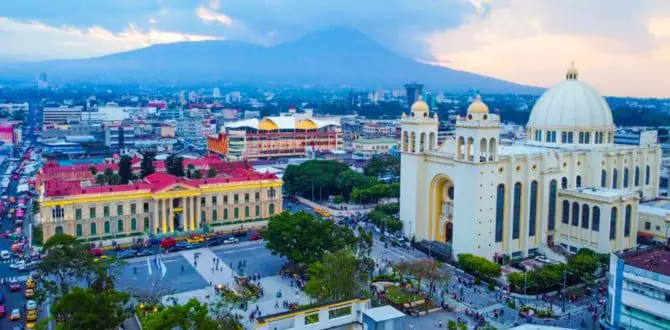 #6. The Railway Museum
The railway museum is a train museum that's located in San Salvador. It's the perfect attraction for people that are interested in trains, especially children.
At the railways museum you'll see many train cars and you'll even be able to sit in a couple of them as if you were a passenger.
#5. El Boqueron at San Salvador Volcano
Hiking up the San Salvador volcano is a great way to spend an afternoon. The cooler temperature and the fresh crisp air at the top of El Salvadors most famous volcano is refreshing and satisfying.
The hike is easy and only takes about 30 minutes. It's perfect for children and it's a good learning experience. El Boqueron is another way to say "the mouth" which references the mouth, or ridge, of the volcano.
#4. Visit the Public Walking Park – Cuscatlan Park
There is a new public walking park that's located in the heart of the city of San Salvador. Cuscatlan Park is great for a peaceful afternoon.
The park features green grass, tall trees for shade, snacks and drinks for purchase, security personnel on site (it's very safe) and numerous benches and open spaces to relax. At the walking park you'll find locals and foreign visitors. Bring a bottle of water, especially on hot days.
#3. Horseback Riding
Horseback riding is a fairly unknown adventure in El Salvador, although it's becoming more popular. Many farms offer horseback riding.
The landscape and greenery is beautiful in El Salvador and riding horses is an excellent way to enjoy a fun afternoon outdoors. Horseback riding is best for adults and young adults over the age of ten.
#2. Video Arcades
For birthday parties or just a fun time with kids, consider the video arcades. The video arcades of El Salvador offer a lot of fun things to do, including bumper cars, laser tag, an assortment of arcade games, pizza, ice cream, and many more things.
Although we generally suggest spending time outdoors (because El Salvador has so much to offer!), sometimes kids just want to indulge in some modern day fun. You can expect to spend about $10-$15 per person at the arcade.
#1. Coffee Farm Tours
El Salvador has a rich history with producing coffee and exporting coffee to all corners of the world. El Salvador has many farms located all over the country, especially at higher elevations in the country.
Some of the country's most well known coffee bean farms are located in Santa Ana, not far from Lago de Coatepeque. At the coffee farms you can expect to see the growing coffee beans, the picking process and the drying process of the beans. Additionally, most coffee farms offer a basic history of coffee growing in El Salvador.
There are many more Family friendly attractions in San Salvador.
The things mentioned above only barely touch the surface. There are hundreds of things to do considering the outdoors and the city.
The best way to see the many attractions is to rent a car because you'll have more access to things. If you're traveling with children, definitely rent a car.
If you're looking for more ideas of things to do, you can visit the waterfalls, the waterparks, snorkel in the lakes, go paddleboarding, visit the shopping malls, and many more things. You certainly will not have problems finding great ways to spend the afternoon with your family.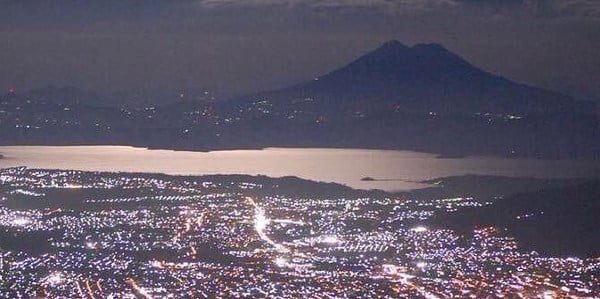 Be mindful of your possessions and personal items
We offer this word of caution to people that leave the relaxed beach areas and travel into the city.
Be careful with your personal items, such as luggage, backpacks, phones and cameras. San Salvador is a very populated city. In fact, it's the most populated city in Central America. If you use common sense and keep track of your belongings, you won't have any problems.