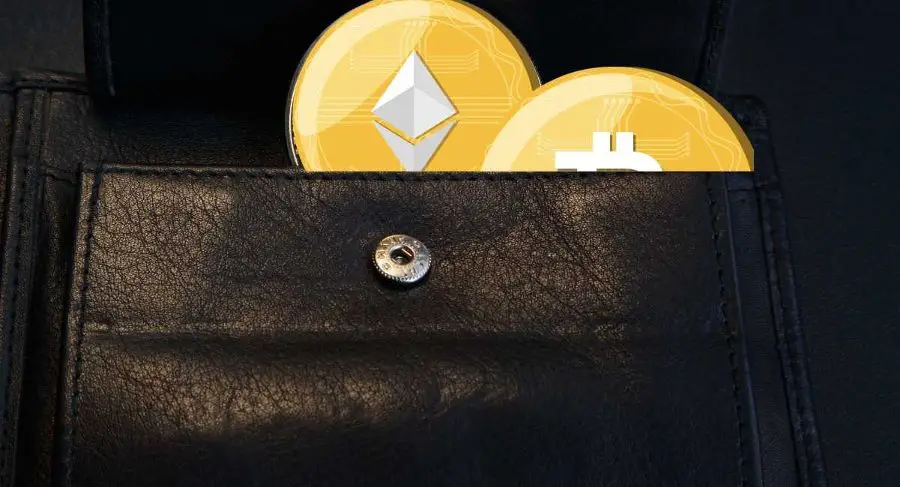 To clarify, you don't own the crypto while it's in Coinbase or Binance's custody. In reality, all you have is a promise to pay from the exchange holding your tokens.
Transferring your exchange purchases to a non-custodial wallet gives you ownership. This kind of wallet gives you physical possession of the private keys to your digital assets.
Choosing the Right Non-Custodial Crypto Wallet
Choosing the best non-custodial crypto wallet requires some consideration.
Hardware vs. software. Since custodial software wallets are constantly online, they pose a security risk. Hardware wallets that do not store funds in a third party's custody are safer since they are not constantly linked to the internet.

Price. Hardware wallets require money, whereas software wallets are free.

Features. Consider whether you wish to use your digital assets beyond maintaining their private keys. You may stake your digital assets in certain non-custodial wallets or put them to use in decentralized applications.

Input device interface (IDI). Before settling on a non-custodial wallet's user interface, you may wish to try a couple out or watch some tutorials on YouTube.
Best non-custodial crypto wallets
BitHide
Try BitHide if you need server-side private-key storage for your cryptocurrency wallet. This one-of-a-kind answer lives on your servers and protects your client's privacy. That means nobody others can see it unless you give them access. Interested?
A common misconception is that since crypto wallets are based on blockchain, consumers can rest certain that their funds are secure. Actually, it's not true. Most wallets are accessible upon request by other parties like government agencies. They are able to do audits of the wallet's internal workings or income streams. Even in these extreme circumstances, BitHide will protect your privacy.
BitHide is a cryptocurrency wallet that does not need access to any third-party services. As a result, unlike with a custodial solution, there may be certain challenges throughout the installation process. Private keys and transaction data are yours alone.
Ledger Nano S Plus  
The Ledger Nano S Plus is a good deal because it offers the same security and functionality as the more costly Ledger Nano X.
In addition to staking and crypto trading capabilities through Ledger Live, cold storage for 5,500 cryptocurrencies (including coins, tokens, and NFTs) is supported by the Nano S Plus.
If you don't mind keeping your private keys offline and don't require instant access to your funds, then the Nano S Plus's lack of Bluetooth connectivity may work to your advantage.
Exodus
Exodus Wallet is a desktop and mobile software wallet that supports several cryptocurrencies. Exodus is a cryptocurrency wallet that supports other blockchains than Bitcoin, Ethereum, and Solana. Because of its versatility, it is our go-to recommendation as a first wallet.
A portfolio summary and other features make asset management easier in the wallet. Use the wallet's exchange to purchase and sell digital money to diversify. Exodus also allows you to stake other cryptocurrencies such as Algorand (ALGO) and Cosmos (ATOM).
Trezor Model T
The Trezor Model T has the most professional-friendly set of features of any non-custodial wallet on the market.
The wallet's ability to accept several signatures at once is one such capability. Bitcoin's security is bolstered by multisig since it requires approval from a number of parties before a transaction is finalized.
The Taproot privacy update for the Bitcoin network is supported by the Trezor Model T as well. In addition to lowering transaction costs, it enables interaction with Bitcoin smart contracts.
Atomic Wallet 
With support for more than 500 cryptocurrencies and tokens on more than 50 blockchains in a single program, Windows, Mac, and Linux users have access to Atomic Wallet, the greatest non-custodial desktop wallet.
It's a favorite among both amateurs and professionals because to its straightforward design. The wallet also includes a gallery of NFTs for the Solana blockchain, and it supports staking for ten or more digital assets.