Michelle Sol, the Salvadoran Minister of Housing and Urban Development, delivered property deeds to 81 families from the department of San Vicente who had had various problems years ago obtaining the documents for their land. The communities beneficiated were Dos Quebradas, Las Rosas, and El Llano.
The city mayors of San Vicente and Apastepeque attended the event. Deputy Edgar Fuente and governor Josue Palacios were among the invited guests to the event.
Past administrations offered you deeds and did not deliver. They threatened you, and many of you were made to pay twice for the land. Housing Minister Michelle Sol.
Minister Michell Sol stated that, upon learning of the communities situation, they began to investigate and found that many residents were made to pay twice for their land.
According to the Ministry of Housing, the social investment made was $36,450 but was a historical debt owed to these families. According to official information, 62% of the deeds were registered in favor of women.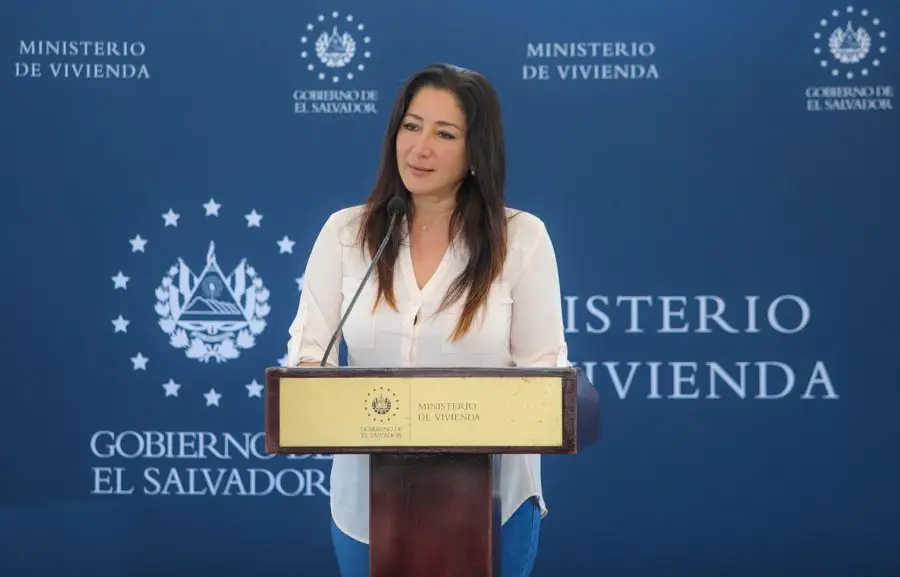 Who is Michelle Sol, the Minister of Housing and Urban Development
Michelle Sol is the Salvadoran Minister of Housing and Urban Development and president of the National Fund for Popular Housing, FONAVIPO. Previously, Michelle Sol served as city mayor of Nuevo Cuscatlan from 2015 to 2019.
Michelle Sol left her position as city mayor when President Nayib Bukele appointed her Minister of Housing and Urban Development of El Salvador in June 2019.
Sol began his career in public services as a member of the municipal council of Nuevo Cuscatlan in 2012. Afterward, Michelle ran for city mayor under the FMLN flag in 2015. She replaced Nayib Bukele, who ran for city mayor of San Salvador in the same election.
In 2018, Michelle Sol won reelection for a second term as city mayor; however, she left her post early to become the Housing Minister of El Salvador.
Michelle Sol's background.
According to the government's official website, Michelle Sol studied at the Municipal Management School of the Alcobendas in Madrid, Spain. She also has a diploma in Municipal Legislation from Jose Matias Delgado University in El Salvador.
Before going into politics, Michelle sol was a commercial Director in her family business that develops food for domestic and farm animals.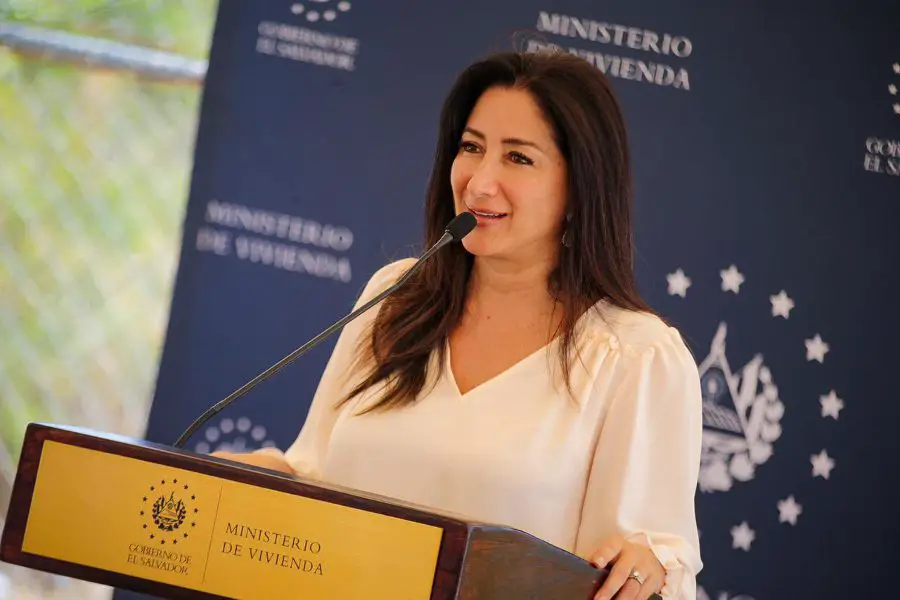 Michelle Sol's time as mayor of Nuevo Cuscatlan.
Sol's time at the Nuevo Cuscatlan city hall began in 2012 as a delegate or councilor under the Nayib Bukele municipal administration.
In late 2014, Mayor Nayib Bukele delegated to Michelle Sol the reins of the Nuevo Cuscatlán city hall. Bukele left to start his campaign as a candidate for mayor of the San Salvador city hall.
Sol was elected city mayor in 2015 and then won reelection in 2018, both times as a member and with the FMLN support.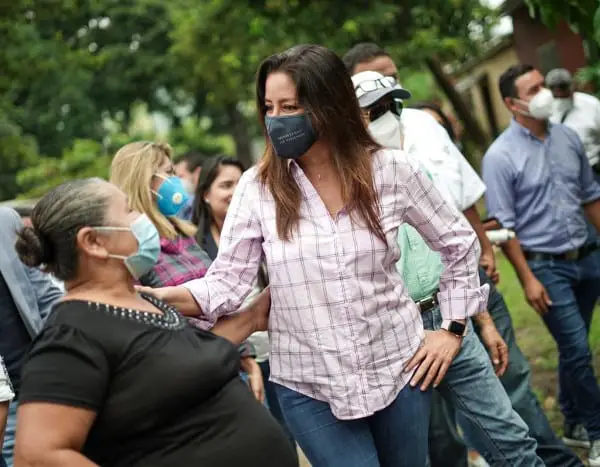 During her tenure as mayor of Nuevo Cuscatlan, Sol continued the work started by Nayib Bukele. She gave continuity to projects such as the Municipal Clinic, the delivery of basic baskets for the elderly, the sports programs, and the municipal library.
Since 2012, the combination of Nayib Bukele and Michelle Sol create a radical change in the small Municipality of Nuevo Cuscatlan.