---
El Salvador NEWS
El Salvador ended 2020 with 1058 or 44.2% fewer homicides than 2019
El Salvador ended 2020 with an impressive homicide reduction compared to the previous year, which had 2390. In 2020, the Salvadoran authorities reported 1332 homicides, which is 1058 or 44.2% … Read more
New Ideas political party in great shape ahead of crucial elections in El Salvador.
The New ideas political party has positioned itself as the predominant winner in the upcoming February 28th elections. The most recent polls show that the party founded by president Nayib … Read more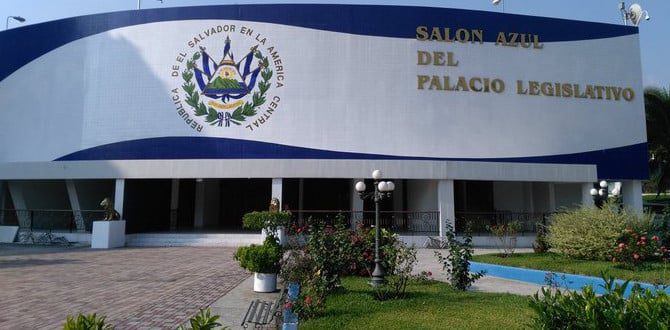 English will be a mandatory subject in all Salvadoran schools.
On Wednesday Legislative plenary session, the Salvadoran Legislative Assembly approved to amended the General Education Law to include the English language as a mandatory subject at all levels and grades … Read more
El Salvador, best country in Central America managing the COVID-19 pandemic.
The Australian Lowy Institute published on its COVID Performace Index that El Salvador ranks number one in Central America managing the COVID-19 pandemic; the Performace Index was made public on … Read more
El Salvador will create a national DNA bank to fight crime.
The Salvadoran Legislative Assembly approved the making of a National DNA Data Bank. It was approved on the legislative plenary of Wednesday, January 20th. "The regulations will allow creating a … Read more
MITUR started certifying Tourist Guides to operate under biosecurity protocols
The Salvadoran Ministry of Tourism "MITUR" began the certification process for tourist guides to operate under biosafety protocols. Minister of Tourism Morena Valdez expressed that more than 200 tourist guides … Read more
Salvadoran Legislative Assembly and political parties viewed as the most corrupt.
Legislators looking to win reelection in the upcoming legislative elections have to deal with the perception of corruption Salvadorans have of the legislative branch and the traditional political parties. The … Read more
The Salvadoran Catholic Church will allow access to files of the El Mozote massacre.
The Catholic Church of El Salvador will open its archives related to the El Mozote massacre of 1981. On Wednesday, the archbishop of San Salvador, Jose Luis Escobar Alas, announced … Read more
El Salvador is getting ready for the COVID-19 Vaccine from AstraZeneca
On Wednesday, December 30th, 2020, the Salvadoran National Directorate of Medicines authorized the import, distribution, and use of the COVID-19 Vaccine from AstraZeneca. The governmental entity's approval is the first … Read more
Salvadoran government confirms that 2020 closed with a significant crime reduction.
On December 31st, 2020, the Salvadoran Ministry of security informed that El Salvador closed the year with a significant reduction in homicides and other crimes. According to the Ministry of … Read more