Life in El Salvador
---
The 'Day of the Dead' sparks painful memories of violence in El Salvador
El Salvador is full of marvelous customs and traditions. Yet, there is one Salvadoran celebration that not many look forward to, me included: The "Day of the Dead" or All Souls Day, when like in many other countries with Christian backgrounds, families visit graveyards to commemorate their deceased loved ones. … Read more
Water Pollution in El Salvador. Getting Worse Every Year
The water pollution in El Salvador is getting worse every year. A 2020 report by the Salvadoran Ministry of the Environment revealed that 71% of Salvadoran river waters are qualified as bad, and 7.4% as poor. The country has less drinkable water due to the contamination of rivers, lakes, ponds, streams, and wells. Every year … Read more
The Struggles of Living in Rural Areas of El Salvador
It is 4 a.m. in rural Ahuachapan in western El Salvador. Rogelio Campos, a worker on a private farm that grows corn and beans and raises cattle and pigs, has already been awake for 30 minutes, ready to start his working day. His wife Maria has been awake for longer. She makes the coffee and … Read more
Transportation in El Salvador. What you Need to Know!
The best modes of transportation in El Salvador are driving, taking taxis, shuttles, uber's, and public transportation. Nonetheless, the best way of getting around El Salvador changes depending on your starting location or final destination. These forms of transportation have good and bad reasons for using or not using them; it will be up to … Read more
Salvadoran Police Arrests Ernesto Muyshondt, Former Mayor of San Salvador
On June 4th, 2021, the Salvadoran Police arrested Ernesto Muyshondt, the former mayor of San Salvador, for misappropriation of employee earnings. The arrest order was issued by the office of the Salvadoran attorney General. Muyshondt's arrest took place at the Isidro Menéndez Judicial Center. The former mayor was at a hearing related to another charge … Read more
El Salvador Healthcare System. Everything you kneed to know!
El Salvador healthcare system is distributed into three unique sectors, the public or universal, the social insurance or El Seguro Social, and the private sector. All three Salvadoran healthcare systems have hospitals and clinics; however, the public or universal system is the one used by most Salvadorans. The Universal or public healthcare system is by … Read more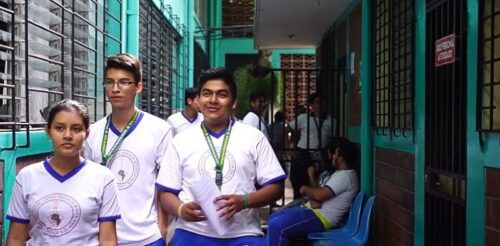 Crime & Financial Problems Discourage University Enrollment in El Salvador
Layla Chávez, a 23-year-old accounting major from a small town in eastern El Salvador, was afraid when she moved to the capital to go to university. Not only was it a financial challenge, but she also takes care of … Read more
---