Living in El Salvador
---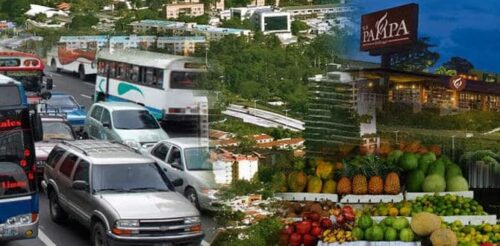 Cost of Living in El Salvador. How Expensive is it to Live in El Salvador?
The cost of living in El Salvador for a family of four, without rent, ranges from $1,000 to $2000. However, these ranges can go as low as $600 or higher than $2000. Circumstances such as living location and individual needs have a significant impact on determining the total cost. El Salvador's cost of living for … Read more
Minimum Wage in El Salvador for All Sectors
El Salvador's minimum wage is $365.00 a month for the commerce, industrial, and service sector; $359.16 for the Maquila, manufacturing, and textile sector; $272.66 for the Coffee mill and Sugar cane harvesting coffee workers; and $243.46 for the agriculture, and coffee or cotton harvesting sector. According to Salvadoran authorities, El Salvador's minimum wage increase of … Read more
Best Places to Live in El Salvador. Here Are Ten of Them!
The best places to live in El Salvador are San Salvador, La Libertad, Santa Ana, Santa Tecla, Antiguo Cuscatlan, Suchitoto, Juayua, El Tunco, Ahuachapan, and Chalatenango. Other cities around the country have excellent qualities ideal for making them your new home. However, these ten cities are the most popular! El Salvador has excellent living options. … Read more
Driving in El Salvador. What You Need to Know!
Driving in El Salvador is done on the right side of the road, and overtaking occurs on the left. To drive in El Salvador, drivers need to be of legal Salvadoran driving age, 18 years old. Also, have a valid driver's license from their country of residence or El Salvador. Having an international driver's license … Read more
---