Tourism INFO and Tips
---
Opinion: 

El Salvador's state of exception is not affecting tourism. But, should you be worried when visiting?
No, the emergency state of exception has not affected tourism to El Salvador. In fact, the Salvadoran tourism industry seems to be increasing as it feels more … Read more
Should you visit San Salvador, El Salvador's capital city?
It is not a secret that most people that visit El Salvador do it because of its excellent beaches, the colorful small towns, and natural spots like volcanoes. Only a few people venture to the smallest country in Latin America specifically to visit the nation's capital. But should you visit … Read more
10 of the best small towns in El Salvador to visit anytime
The small towns in El Salvador offer visitors a combination of modern amenities in a colonial setting that fully displays the country's history. In these towns, visitors can see glimpses of the country's past, such as the colonial times and, most recently, the armed conflict of the 1980s. The best … Read more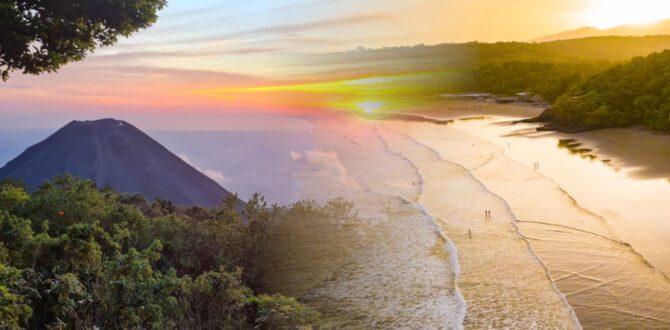 Lonely Planet includes El Salvador as one of the best 2023 travel destinations
Lonely Planet, one of the largest and most prestigious travel guide publishing companies worldwide, ranked El Salvador among the top 30 destinations to travel to in 2023. Explore a section of Central America that more people should visit: El Salvador. See Maya relics, volcanic scenery, and historic towns as the … Read more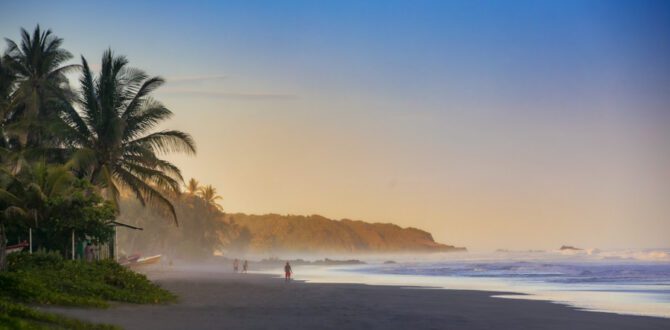 14 of the best beaches in El Salvador to visit. Get to know them today!
The best beaches in El Salvador are La Costa del Sol, El Cuco, El Tunco, La Libertad, El Zonte, San Diego, El Sunzal, Los Cobanos, El Espino, and El Majahual. Also, Las Flores, Barra de Santiago, Punta Roca, and Mizata. El Salvador beaches are fantastic for surfing or relaxing with … Read more
---