Customs and Traditions
---
The Flowers and Palms Festival in Panchimalco. What You Need to now!
The flowers and Palms festival in Panchimalco is a celebration that takes place every year, on the first weekend of May; it coincides with the arrival of El Salvador's rainy season. This celebration is a mixture of Catholic Christian celebration and pre-Columbian customs. During this colorful weekend, the town of … Read more
Celebrating the Day of the Cross in El Salvador, a historical tradition worth experiencing
The day of the cross in El Salvador is celebrated every year on May 3rd. In homes across El Salvador, families decorate a cross made out of Jiote tree with fruits and paper ornaments. This Salvadoran tradition dates back to colonial times, and it marks the start of the rainy … Read more
Holy Week in El Salvador 2022. Easter week in El Salvador
Holy week in El Salvador is one of the most celebrated cultural traditions of the country. Easter week in El Salvador is a time that Salvadorans use for prayer, reflection, and gratitude. It is also a time to get together with family and friends to enjoy the celebrations together. This … Read more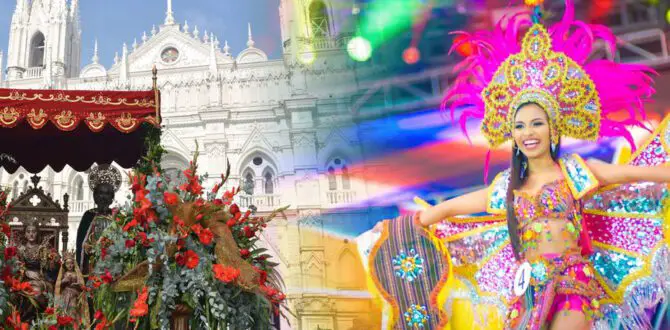 July Festivities in Santa Ana El Salvador. Get to know them today!
The July festivities in Santa Ana El Salvador transpire every year in July, from the 17th to the 27th. The July festivities are in honor of the patron saint of the city, "Our Lady of Santa Ana." The Santa Ana July celebrations have become one of the most important traditions … Read more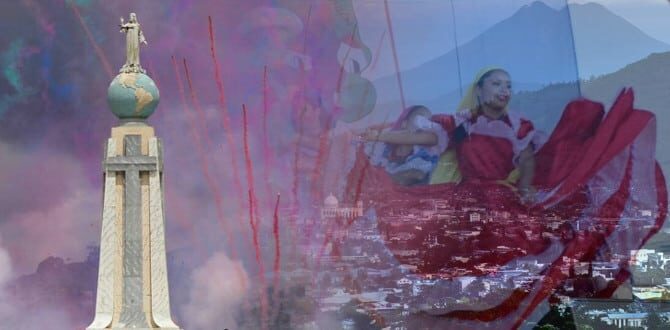 El Salvador Celebrations. El Salvador Holidays and Traditions
El Salvador Celebrations include significant events such as Holy Week, the day of the cross, the July festivities, the August festival, the Nejapa balls of fire, independence day, all souls day, the national pupusa day, the San Miguel carnival, and Christmas. The Salvadoran holidays and traditions combine religious events with … Read more
---