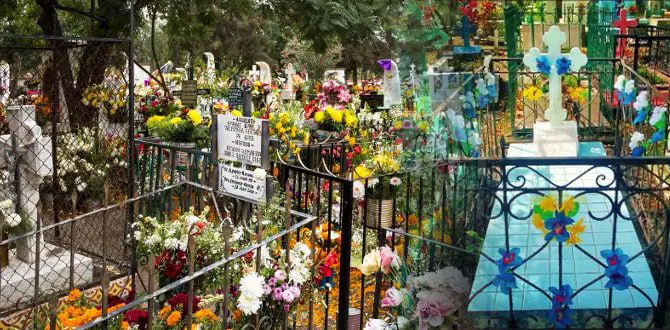 All Souls Day El Salvador is a day when families and friends pay tribute to those who have passed away. The Day of the Dead in El Salvador is a tradition that takes place every year on November the 2nd. People throughout the country remember loved ones who are no longer alive.
All Souls Day is an important day for all Salvadorans. This is an official holiday in El Salvador; therefore, public offices, governmental offices, and schools are closed.
All Souls Day & Day of the Dead are not the Same
Even though they are two different celebrations, Most Salvadorans use November 2nd as the precise date for the All Souls Day & Day of the Dead celebration.
The Day of the Dead is a non-catholic celebration that originated in Mexico centuries ago; it includes the now popular Halloween night.
From October 31st to November 2nd, Salvadorans go to cemeteries where their loved ones are buried; they clean their graves, decorate with flowers, and give them a fresh coat of paint.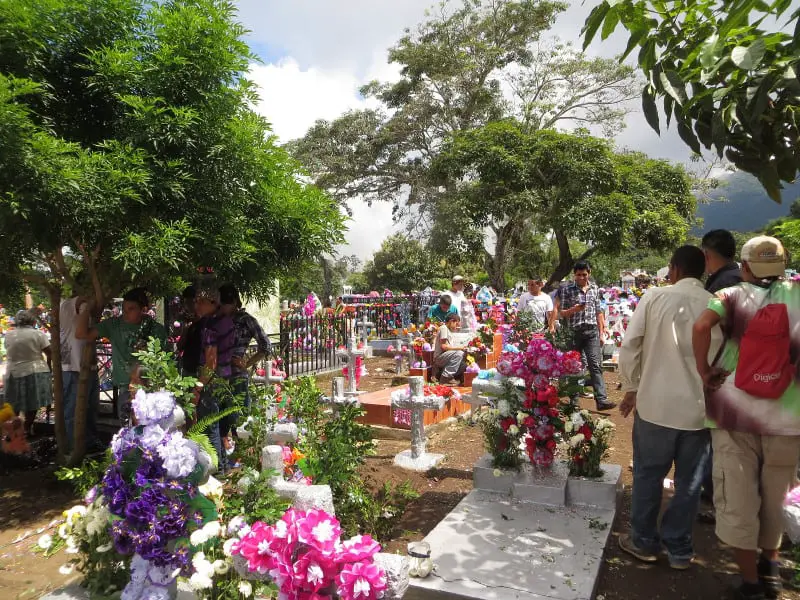 By contrast, All Souls Day is a roman catholic observance; it dates back to the 9th century. All Souls Day takes place on November 2nd; it is a day for praying for the souls of those who passed away.
Both observances remember and pay tribute to the dead. However, their ways of remembering go in slightly different directions.
All Souls Day remembers and prays for the souls of all the faithful departed. The Day of the Dead welcomes the return of a yearly family visit to cemeteries from family members or friends.
How is All Souls Day El Salvador Celebrated?
The Day of the Dead in El Salvador is not a festive day like in other nations such as Mexico; there are no elaborate customs, parades, festivals, or face painting of any kind.
This is a day of reflection and remembrance for those family members or friends who have passed away. All Souls Day in El Salvador is a personal experience shared with family members or friends intended to show respect.
Some of the most common sights in all cemeteries are individuals or groups placing flower arrangements on the burial plots; also, cleaning the graves, and painting them.
Also, many municipalities around the country allowed the Catholic church to hold a morning mass at the cemeteries. This is done to pay respect to all the souls buried at the cemetery.
Since all Souls Day is celebrated differently by individuals, there is no one set way to get it done. For instance, some individuals or families spend hours at the gravesite sitting in silence or talking to each other.
On the other hand, some choose to serenade loved ones or friends who have passed away. Mariachi bands or singing groups are a common sight at cemeteries during All Souls Day.
Lastly, on this day, many Salvadoran families prepare traditional meals such as Tamales and Ayote (Salvadoran Pumpkin) with brown sugar or honey.
Making and eating traditional foods is another way families spend this day together remembering loved ones.
A Short History of All Souls Day and the Catholic Religion
The Day of the Dead is a celebratory day that aims to pray for those who have passed away. But, especially for those who are still in a state of purification in purgatory. The Roman Catholic Church designed this day for the commemoration of the faithful departed.
All Souls Day in El Salvador
The celebrations during the Day of the dead in El Salvador are personal in nature; some people like doing everything that comes with religion, while others simply want to pay their respect without all the fanfare.
To summarize, on this particular day, flowers, mariachis, prayers, and a lot of faith are how Salvadorans honor their loved ones who have already passed away.
Throughout El Salvador, the cemeteries are adorned with the different flower arrangements that each family brings to the grave of the deceased.
The Day of the Faithful Deceased or All Souls Day is one of the dates of great importance for Salvadoran culture. People go to cemeteries to remember their loved ones and pay respect.
 El Salvador INFO