Is El Salvador good to travel? El Salvador is one of the most underrated tourist destinations in Central America. Although it is the smallest country in the region, it has a lot to offer visitors, including beautiful beaches, interesting colonial towns, and active volcanoes. 
Travelers often ask, "what is El Salvador known for tourists?" In this post, we are going to share why visiting El Salvador is so great for all travelers. Along with sharing facts about the El Salvador trip, we can also guide people on how they can keep connected to their favorite sites and shows even if there are regional restrictions.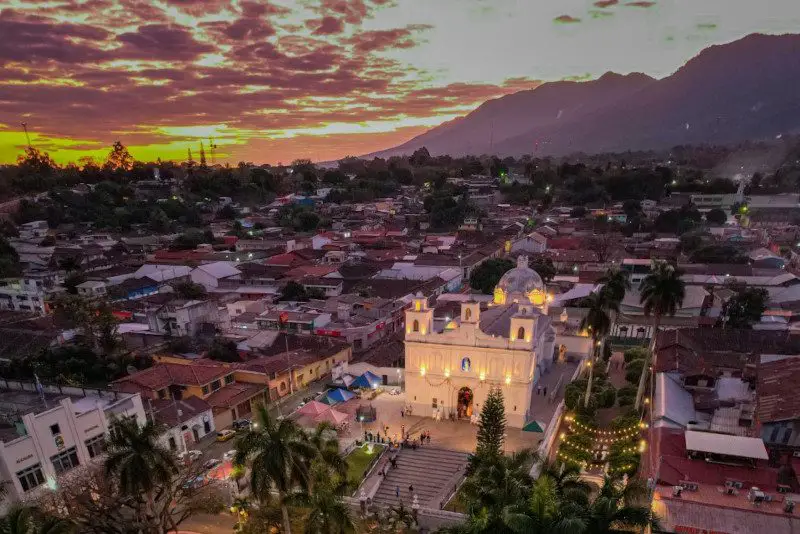 It is recommended for travelers to have a reliable VPN chrome extension while traveling anywhere in the world. A VPN free extension can be helpful in a number of ways. 
So, if you are a traveler and want to know, "Why is El Salvador a good place to visit?" then keep reading this article!
Is El Salvador Safe to Visit?
El Salvador has been through a lot in the last few years. The country has experienced natural disasters, political turmoil, and violence. Despite all of this, El Salvador is still a safe place to visit.
The government has made strides in improving the safety of the country. They have increased security at tourist destinations. There are also many private security companies that provide security for tourists.
5 Top Reasons To Visit El Salvador:
Discover Maya Ruins:
If you love ancient history, then you'll definitely want to add El Salvador to your travel list. The country is home to some of the best Maya ruins in the world. Here are just a few of the reasons why you should visit El Salvador to see these amazing archaeological sites.
Tazumal is one of the largest and most well-preserved Maya ruins in Central America. The site includes a large pyramid, as well as a ball court where Maya athletes would play a game similar to volleyball.
San Andres is another must-see ruin site in El Salvador. The site is especially well-known for its intricate stonework. You'll also find a number of a stele at San Andres, which are large stone slabs that were used by the Maya to record important events.
Explore San Salvador:
San Salvador is the capital of El Salvador, and it is one of the most popular tourist destinations in Central America. There are many reasons to visit San Salvador, but here are the top two:
The food in San Salvador is absolutely incredible. You can find traditional Salvadoran dishes like pupusas and yuca frita, as well as international cuisine.

The city is home to some of the most beautiful colonial architecture in all of Latin America. The buildings and churches date back hundreds of years, and they are a sight to behold.
While exploring this beautiful city, people may want to take pictures and post them on their social media accounts like Instagram or simply browse the internet to learn more about San Salvador city. They need the internet to perform all these activities, however, connecting to public wifi can be dangerous. In such a situation, it is recommended to use a VPN extension.
A VPN, or Virtual Private Network, is a tool that helps to keep your online activity private and secure. A VPN encrypts your internet connection and routes it through a server in another location, which can be used to access websites that are blocked in your country or region.
There are many different VPN providers available, and it is important to choose one that offers a good level of security and privacy protection. VeePN for Chrome is one such provider, offering military-grade encryption and a strict no-logs policy. People can also check out the VeePN free trial before making any decision!
Volcanoes
:
El Salvador is home to some of the most active volcanoes in Central America. These volcanoes offer visitors the opportunity to see firsthand the power of nature.
The most popular volcano in El Salvador is Cerro Verde. This volcano is known for its beautiful views and its easy accessibility. Cerro Verde is also one of the most popular hiking destinations in El Salvador.
Another reason to visit El Salvador's volcanoes is to experience the unique culture that has developed around them. The people of El Salvador have a deep respect for these natural wonders and have created many traditions and festivals that revolve around them.
Visit Coffee Plantation:
El Salvador is home to some of the best coffee in the world. The country's climate and terrain make it the perfect place to grow coffee beans.
Visiting a coffee plantation is a great way to learn about the history and culture of El Salvador. You can see how coffee is grown, harvested, and processed. You can also learn about the different types of coffee beans grown in the country.
La Libertad:
Located on the Pacific coast, La Libertad is a heaven for surfers from all over the world who come to ride its world-class waves. But even if you don't surf, La Libertad is still worth a visit. The town has a laid-back vibe and is full of friendly locals.
In conclusion, El Salvador is a great place to visit because of its unique culture, stunning scenery, and friendly people. It is a country with a lot to offer and is definitely worth a visit. Also, be sure to download a reliable VPN like VeePN before traveling to avoid any internet restrictions during your visit.