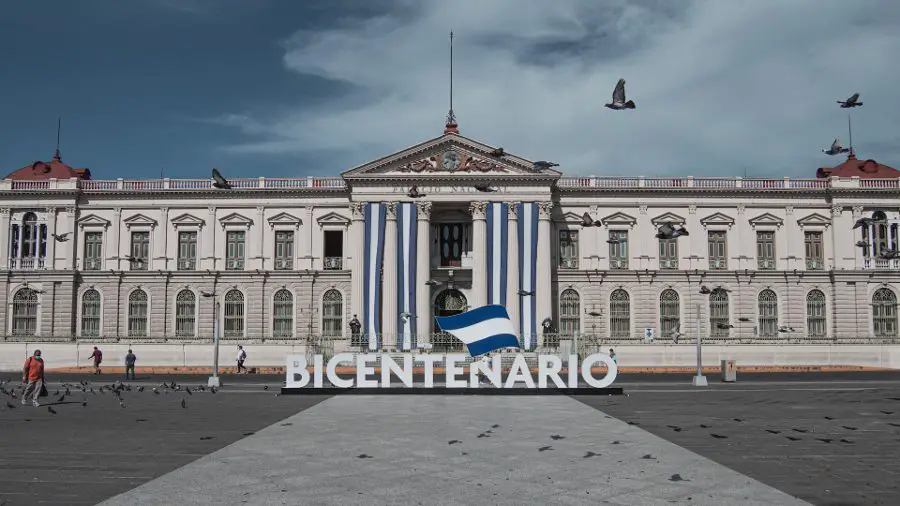 When one thinks of El Salvador, the first thing that comes to mind could be the beaches and lush forests. However, its potential extends beyond the scenic landscape. In a world where the pursuit of knowledge is boundless, El Salvador offers various opportunities. Its Ph.D. programs are no exception. 
This article serves as a compass for aspiring scholars. Through this guide, you will learn about the realm of possibilities offered by El Salvador's universities. We will uncover Ph.D. programs, including ones with groundbreaking research and innovation.
Educational Opportunities in El Salvador: The Resilience of Higher Education
El Salvador's higher education system is excellent. Also, it is a testament to the nation's enduring resilience. One can witness it adapting and thriving despite its various challenges. However, during the hassle, Ph.D. students often need help to keep up with their workload. Many reach out for dissertation writing help to assist them in balancing their curriculum and workload. Utilizing dissertation online help allows you to commit to nurturing academic growth and excellence. Your dissertation is the essence of your educational journey. Hence, ensuring it is of high quality is vital.
But what makes higher education unique in El Salvador? It aims to wield traditional values such as community and collaboration into educational frameworks. Hence, they aim to produce graduates that are not only intellectually capable. Instead, any student that graduates from these universities is also socially conscious. Moreover, the country is embracing innovation. It is most evident in its cutting-edge research, interdisciplinary studies, and forward-looking curricula. Hence, their main goal is to ensure education transcends physical boundaries. They aim to foster a generation of graduates poised to make meaningful impacts.
Top Universities in El Salvador Offering Ph.D. Programs
El Salvador is slowly witnessing an increase in the number of students enrolling in university. However, the slow transition is due to several challenges. Many institutes face a lack of adequate funding. Yet, through it all, a few universities for education in El Salvador thrive. This section delves into these educational universities and their programs.
1. Universidad de El Salvador
The University of El Salvador is known for its commitment to fostering intellectual curiosity and innovation. However, it offers only one Ph.D. program, and that is in Social Sciences. It also focuses on an interdisciplinary approach. This nurtures scholars who are equipped to tackle a variety of challenges. 
2. Universidad Centroamericana José Simeón Cañas (UCA)
UCA El Salvador is deeply embedded in the local community. One of its top aims is to contribute to the betterment of society through its initiatives. Its research addresses pressing issues present in El Salvador. For instance, some include human rights, environmental sustainability, and economic development. As for its Ph.D. programs, it offers two:
Social Sciences

Latin American Philosophy
3. Universidad Francisco Gavidia (UFG)
UFG is well-known for its dynamic approach to education. It emphasizes innovation and dedication to producing graduates who excel in the evolving world. Its primary focus is providing students with the skills relevant to contemporary industries. As for its available Ph.D. programs, it has only one. The program is in the field of Public Management and Business Sciences. 
4. Universidad Católica de El Salvador
This university aims to produce excellent individuals, whether Ph.D. students or otherwise. It emphasizes academic excellence with ethical values. It is rooted in Catholic traditions and offers a more holistic educational approach. It only provides one Ph.D. program. This program is in Education. 
5. Universidad Nueva San Salvador
Nueva Universidad El Salvador is a dynamic institution. It has been founded as a new entry into the educational landscape. Yet, it grew rapidly, establishing itself as a hub for academic excellence. Moreover, its main aim is to provide economic strength and focus resources on projects and activity development. As for its available Ph.D. programs, they include:
Dental Surgery

Medicine

Chemistry and Pharmacy
Final Thoughts
Potential Ph.D. students should look beyond the scenic charm of El Salvador. It hosts a myriad of educational opportunities. Also, throughout this guide, we uncovered the nation's top available programs. Most reflect the resilience and dedication to innovation. Whether you are writing your Ph.D. dissertation or studying, finding the ideal institute is of the essence. 
There are several institutes for you to consider. All have been listed and discussed above. Yet, some top examples include Universidad de San Salvador and Universidad Católica de El Salvador. Each one showcases different offerings, despite funding hurdles. El Salvador produces graduates with knowledge, values, and skills for positive impact.