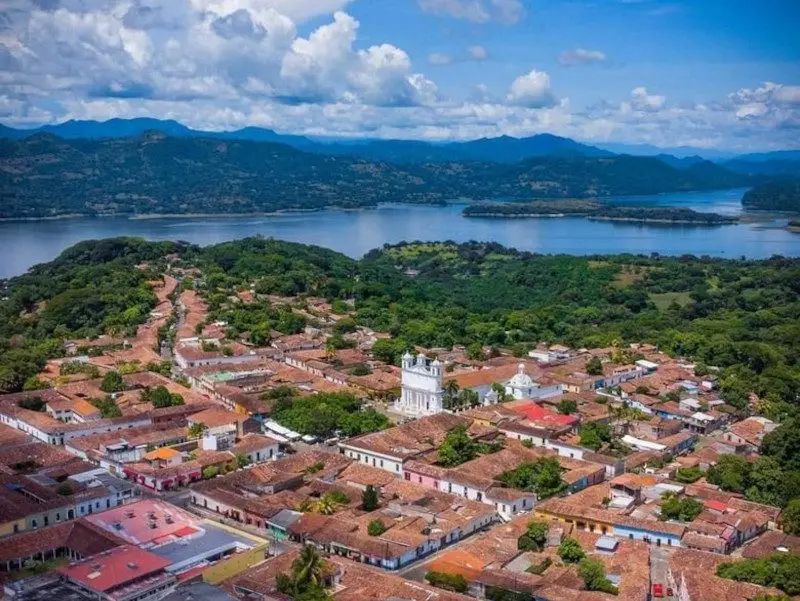 El Salvador is a good choice if you plan to have some adventurous experiences. Most people ignore El Salvador since they often choose options like California and New York in America. 
Despite being the smallest country in Central America, this area is filled with beautiful volcanoes and beaches, making it a perfect place for your holiday. There are things you can do in this beautiful country, and we have listed some for your reference. 
Is El Salvador Tourist Friendly?
I would recommend El Salvador as a place for your backpacking itinerary since it is well known for its beautiful locations. Despite having the highest homicide rate in the world, this country is well maintained, and the people are aware of its reputation. 
But you must understand that criminal activities do not involve tourists visiting these locations, and you can be confident about visiting this place any time of the year. You can also safely take any bus or public transportation ‌and enjoy a safe tourist environment.
10 Fun Things to Do in El Salvador
So, here's the list of 10 fun things to do in El Salvador for tourists. Remember, these activities and places require 100% of your attention for a memorable experience. Therefore, we recommend avoiding distractions during your El Salvador trip.
There are several ways to do so. For instance, install this best call recorder app to record your work calls and re-listen them later for better understanding. This app is available for free to download.
Now let's see what Salvadorans do for fun:
Hiking in the Santa Ana Volcano
Hiking is a must-do activity when you visit El Salvador. Santa Ana volcano comes along with a beautiful bluish-green lake in the middle of the crater. To reach this crater, hike to the top. The hiking is the best part of this trip. You can enjoy walking along with your partner and friends during this trip.
Visit the Coffee Plantations
If you are looking for a relaxed day, then the best option is to visit the coffee plantations in El Salvador. El Salvador is well known for cultivating coffee. Personally, this region provides the best coffee in the world. This tour will give you the required knowledge about coffee and how they prepared them. You can also taste some of the Best flavors of coffee during this tour.
Visit the Mayan Ruins
Most regions of Central America are filled with Mayan ruins you can visit and enjoy. If you are looking forward to enjoying some historical sites, visit the Tazumal and the Joya De Ceren Regions within El Salvador to understand more about mind culture. They get crowded, but you can freely look around this region to experience some of the best ruins, along with a guide. 
See the Santa Ana Cathedral
Once you complete the Santa Ana volcano hike, you can then visit the Cathedral by staying overnight. You can see the other sites in Santa Ana, like the beautiful Cathedral that comes along with a pizza restaurant in the nearby locality. So if you are in the area, you must visit the Cathedral despite your beliefs.
Surfing at El Tunco
El Salvador comes along with many beaches like El Tunko, which is well known for its surfing activities. If you are interested in serving, you can visit these beaches and enjoy many activities available for new learners and experts. You can also receive advanced surfing lessons during your visit and rent boards for a decent price range. You can also enjoy the pleasant climate and play on the beach.
Shopping in the Capital
If you are a shopping lover, then you can visit the commercial markets and shopping malls in the capital regions of El Salvador. You can also see the shopping Mart's arcades and other entertainment areas and have a pleasant day by staying within the mall. You can also purchase beautiful gifts for your friends and family. 
Visit the San Salvador Volcano
If you are interested in visiting more volcanoes, you can see the San Salvador volcano available in the El Boqueron National Park. This volcano comes along with a hiking activity. You can enjoy walking for 20 – 30 minutes to reach the crater. The crater is green, and you can enjoy the beautiful view of the city. 
Witness Lake Ilopango
If you are not interested in visiting the beach, the next option is to explore the lake of Ilopango. Surrounded by beautiful restaurants, this lake allows you to experience boating. Couples can enjoy a romantic boat ride and other entertainment activities, like little water parks and water sports. 
Explore the Colonial Town of Suchitoto
Even though El Salvador is small, it has some of the best tourist spots. If you are looking forward to exploring something, you can visit the colonial town of Suchitoto. There are very few hotels available in this area. You can see this place on a day trip to visit the churches and other market regions. You can also look at the historical buildings available in this region.
Visit Lake Coatepeque Caldera
The Coatepeque is one of the largest lakes in the area. You can view it while visiting the Santa Ana volcano. 
This lake is suitable for swimming. Further, you can enjoy a short picnic in this region. 
You can easily reach this region via both public and private transportation. 
Conclusion
All these places can be overwhelming if you visit the region without an appropriate plan. So create a suitable itinerary and then visit the country. 
El Salvador is a friendly locality. You can enjoy the culture by having a chat with the locals. So visit this region with an appropriate setup and enjoy your holidays.