---
colonial town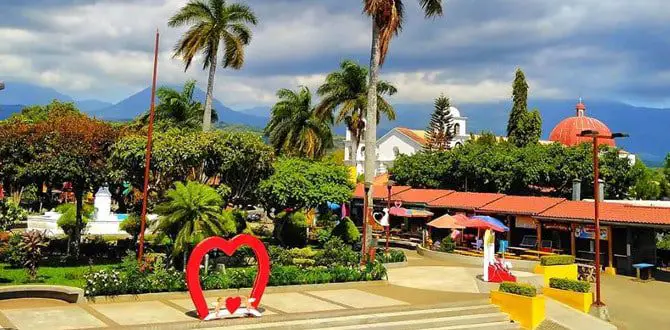 Nahuizalco El Salvador, a colorful colonial town.
Nahuizalco in El Salvador is a remarkable small colonial town full of indigenous traditions and customs, it has an unbelievable history which is imprinted all over the city. The community of Pre-Hispanic origins welcomes visitors with open arms and smiles. Nahuizalco is a town of pre-hispanic origins ideal for … Read more
La Ruta de Las Flores El Salvador. Exploring unique towns.
La Ruta de Las Flores in El Salvador is a touristic route that includes six picturesque towns, Nahuizalco, Salcoatitan, Juayua, Apaneca, Concepción de Ataco, and Achuachapan. La Ruta de Las Flores is by far one of the most popular destinations in the country. This beautiful area is located in … Read more
---