Opinion
---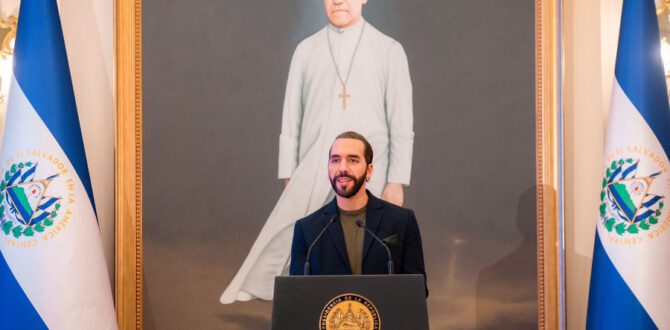 Nayib Bukele with an easy path to a second presidential term in El Salvador
The time has arrived for the 2024 Salvadoran presidential campaign to begin. All Salvadoran political parties have ended their internal elections and are ready to officially start their campaign to defeat the most popular president in Latin America, Nayib Bukele. The presidential candidates seeking to step out of Bukele's shadow are Manuel "Chino" Flores from the left-wing FMLN … Read more
Opinion: 

Why Argentinians voted for Javier Milei. Perspective from an Argentinian!
The two main national forces responsible for the famous rift in Argentine society, Juntos por el cambio and Unión por la Patria (representing the current government), are in shock over the sweeping victory of Libertad Avanza, whose leader is Javier Milei. On August 13, Argentina held elections to choose the presidential pre-candidates, with a view to the October … Read more
Opinion: 

Will Guatemala Face its Past as it Votes for its Future?
The year 2023 is, without a doubt, decisive for Guatemala. And, as many wonder what lies ahead for the country, looking to its past is also imperative. The general presidential elections are due to be held on June 25, and polls show a high level of pessimism among Guatemalans. This context for this is severe human rights violations, the curtailed state of press freedom, violent deaths because of … Read more
Opinion: 

El Salvador's state of exception is not affecting tourism. But, should you be worried when visiting?
No, the emergency state of exception has not affected tourism to El Salvador. In fact, the Salvadoran tourism industry seems to be increasing as it feels more … Read more
Should you visit San Salvador, El Salvador's capital city?
It is not a secret that most people that visit El Salvador do it because of its excellent beaches, the colorful small towns, and natural spots like volcanoes. Only a few people venture to the smallest country in Latin America specifically to visit the nation's capital. But should you visit … Read more
---