El Salvador INFO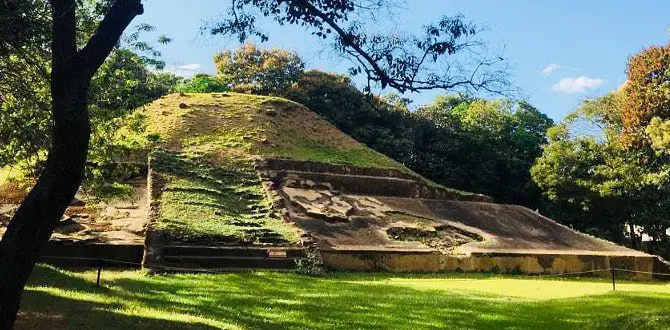 Casa Blanca El Salvador. Archaeological Site in Chalchuapa
Casa Blanca El Salvador is a fascinating Maya Archaeological site located in the municipality of Chalchuapa near the El Tazumal ruins. Casa Blanca is part of the comprehensive Chalchuapa archaeological site. The archaeological site of Casa Blanca has an area of ​​about 15 acres, which is a small fragment of … Read more
El Imposible National Park El Salvador. Great for Ecotourism!
El Imposible National Park in El Salvador is the largest national protected area in the country. It is located at a high elevation in the department of Ahuachapan, between the municipalities of Tacuba and San Francisco Menendez. This fantastic natural area has plenty of flora and fauna for visitors to … Read more
San Vicente Volcano El Salvador or Chichontepec Volcano.
The San Vicente volcano El Salvador is a twin-peaked stratovolcano, also known as Chichontepec or Las Chiches volcano; it is located in the central region of the country, next to the town of San Vicente. This stratovolcano is the second-highest volcano in El Salvador, next to the Santa Ana volcano. … Read more
San Sebastian El Salvador. Looms, hammocks, and textiles.
San Sebastian El Salvador is a small town well-known for its production of colorful looms, hammocks, and textiles. These local crafts have beautiful and unique designs with fantastic vivid colors; they are created by locals who have learned the craft-making process from previous generations. San Sebastian has many local shops … Read more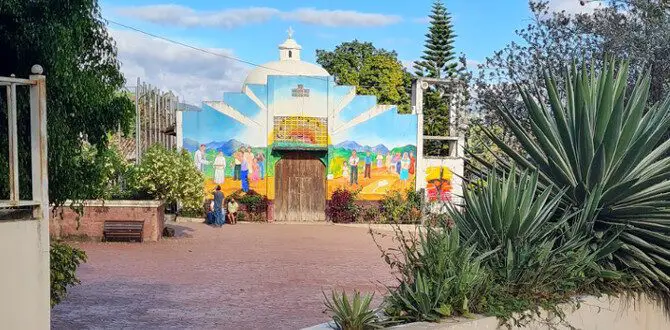 The municipality and city of Perquin in Morazan El Salvador.
Perquin Morazan is a colorful municipality located near the Honduran border that has great ecotourist activities, in addition to fantastic history and exceptional cultural traditions. Also, Perquin is the principal city in the popular tourist route known as the peace route. The municipality became known, locally and internationally, mainly because … Read more
---