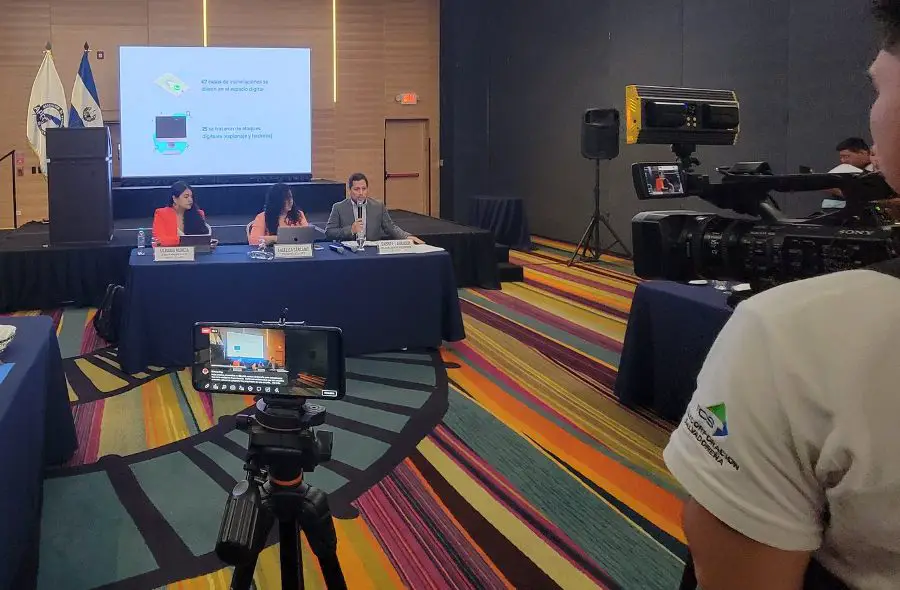 March 3 marks World Press Freedom Day in El Salvador, a day dedicated to commemorating press freedom worldwide; it was established by the United Nations in 1993 with the idea of ​​promoting press freedom in the world by recognizing that a free, pluralistic, and independent press is an essential component of any democratic society.
This is a day of reflection to evaluate press freedom worldwide and to remember those communicators who have offered their lives in this noble profession.
According to El Salvador Government, the country has freedom of the press; however, organizations such as Reporters Without Borders report that journalists in El Salvador are the object of verbal attacks from politicians and officials.
Reporters Without Borders and other organizations believe that journalists and the media are among the victims of El Salvador's widespread violence.
El Salvador's press freedom ranking with Reporters Without Borders is low; currently, El Salvador ranks 115 out of 180 countries. In 2019, El Salvador ranked at 81.
Since taking office in June 2019, President Nayib Bukele has attacked and threatened journalists critical of his Government. Outspoken media outlets are harassed, and journalists covering security issues and gangs are criminalized. Reporters Without Borders.
SEE ALSO: While El Salvador's security improves, the country loses ground in press freedom
The Salvadoran Government and the Salvadoran Press
Over the last few years, the Salvadoran Government and politicians aligned with President Bukele are regularly confronting reporters and media outlets critical of their actions.
APES, the Salvadoran Association of Journalists, often reports these confrontations between Salvadoran Authorities and politicians against journalists.
On press freedom day, the Association of Journalists reported that in the last few months of the State of Exception, they have documented complaints from fellow journalists of arbitrary detentions by the PNC and the Armed Forces.
In 2022, 136 cases were registered, including harassment, obstruction of work, and threats. Also, there are 11 journalists who forcibly had to leave the country. Three of them permanently. Gabriel Labrador, APES.
Undoubtedly, many Salvadoran journalists feel that the Salvadoran Government is out to discredit their work by verbally attacking them or making a mockery of their reports.
SEE ALSO: Why are human rights organizations so critical of the Bukele administration?
On the other hand, the Salvadoran Government and others aligned with President Bukele argue that El Salvador has freedom of the press, and those journalists and media outlets complaining are doing it as political activists and not as journalists.
President Nayib Bukele remarked the following on Twitter: "In all Latin American countries, there are media and journalists paid by Soros. But they are not really journalists; they are political activists with a defined and perverse global agenda."
Ernesto Castro, the president of the Legislative Assembly, also made remarks regarding journalists. "Congratulations to the real journalists. Opposition activists disguised as journalists, please refrain from celebrating," stated Castro.
What is Next for Press Freedom in El Salvador
The conflict between reporters and Salvadoran Government officials will continue as long as Nayib Bukele and their supporters maintain control of all branches of Government.
It is clear that many Journalists don't approve of President Bukele and his administration; these confrontations will get worse once Nayib Bukele starts his re-election campaign.