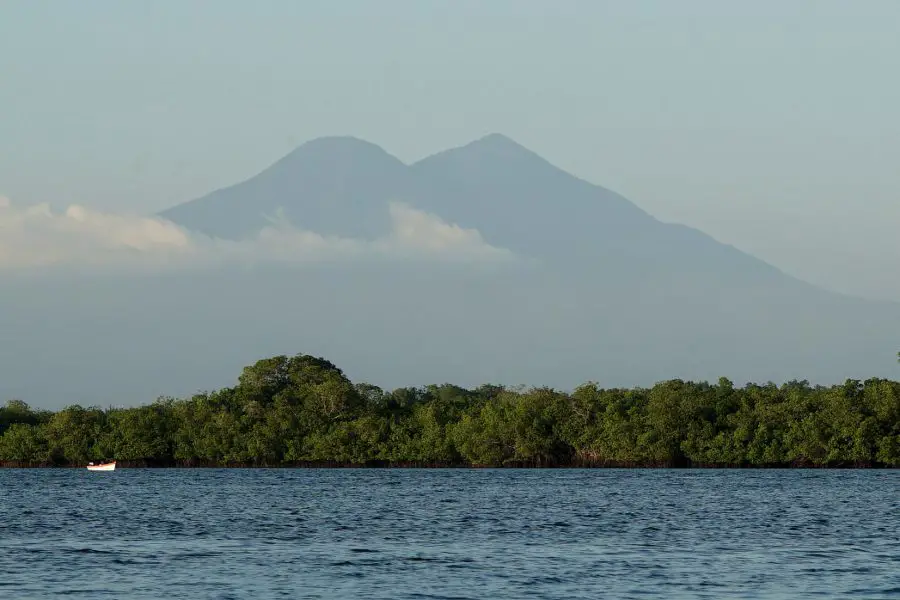 This March 3, World Wildlife Day coincides with the 50th anniversary of the signing of an international wildlife trafficking treaty known as CITES. But as the treaty hits 50, it faces several challenges to protecting endangered species.
The vast majority of the world's countries, including all of Latin America and the Caribbean except Haiti, have signed on to the Convention on International Trade in Endangered Species of Wild Fauna and Flora (CITES). The treaty aims to protect over 38,000 species of flora and fauna, many of which live in Latin America and the Caribbean's highly biodiverse nations.
The treaty provides three levels of protection. For critically endangered species, like the Americas' largest cat, the jaguar, CITES bans nearly all international trade. For less endangered species, like the Caribbean's native queen conch, the treaty places restrictions on trade. And for other protected species like the Colombian curassow, the treaty allows nations to place their own restrictions on trade.
InSight Crime spoke with wildlife experts to learn more about CITES' legacy in Latin America and the Caribbean over the past 50 years and the challenges the treaty faces now and in the future.
A Promising Start
CITES is the most wide-ranging wildlife protection treaty in the world, and its broad international support has improved regional and global cooperation in combatting the illicit wildlife trade.
The treaty works by requiring importers and exporters of protected species to receive permits from their country's CITES authority. Those permits are monitored through a centralized, international database.
CITES has "improved coordination and exchange of information between authorities, officials, technicians and researchers," Bolivian environmental crime reporter Eduardo Franco told InSight Crime.
The convention also holds significant enforcement power, said Alicia Kuroiwa, a Peru-based marine scientist with the environmental protection group Oceana.
"If there is proof that a country is not complying with the CITES, they can close the trade of all CITES species [with all member states]," Kuroiwa told InSight Crime.
In its history, CITES has implemented full commercial trade bans with Bolivia, El Salvador, Guyana, and Panama, among others. All of these were quickly removed after countries made necessary changes, such as improving reporting and legislation. Grenada and Belize currently face partial sanctions for improper trade in conch shells and orchids respectively.
Crocodilians, vicuña, pirarucu, and queen conch are all species in the region that have made recoveries thanks to the convention's mechanisms, Colman O'Criodain, Wildlife Policy Manager at WWF International, told InSight Crime.
"CITES is really seen as one of the most effective conservation treaties out there," said Sarah Uhlemann, international program director at the Center for Biological Diversity.
Ongoing Challenges
While the treaty has improved communication among countries, many still struggle to enforce wildlife trafficking laws within their own borders due to corruption, lack of resources, and innovative methods used by traffickers.
A prime example of these shortcomings is Ecuador and Peru's multimillion-dollar shark fin industry. With massive demands for shark fins in European and Asian markets, traffickers have falsified permits and laundered protected fins by mixing them with legal fins.
Low fines for those caught serve as little deterrence. Due to the massive profitability of the enterprise, Ecuadorian authorities have turned a blind eye to legal loopholes regulating the trade.
In Colombia, corruption has stymied the effectiveness of the regional autonomous bodies that oversee the use and trade of fauna and flora, overseen by the Ministry of Environment and Sustainable Development (Ministerio de Ambiente y Desarrollo Sostenible – Minambiente).
Traffickers in the Amazon have also used legal enterprises such as zoos to launder illegal wildlife, creating fake certificates to allow for their export.
Authorities have struggled to keep up. Enforcement of wildlife trade regulations often takes a back seat to other forms of crime, like drug trafficking or homicide, resulting in underfunding, lack of expertise, and limited manpower.
"When you talk about an animal or a tree or a plant, they say, 'but there is not someone dying,'" Kuroiwa said. "You have to demonstrate to law enforcement authorities that biodiversity is important."
An Uncertain Future
The main challenge CITES faces going forward is the growing global demand for wildlife products, combined with climate change shrinking the supply of some of the world's most sought-after species.
"As long as there is a demand for some product or wildlife derivative, there will always be someone willing to provide a supply," Franco told InSight Crime.
Though CITES can stop legal trade in wildlife between nations, its reliance on individual countries to enforce the law means it can do little to impact environmental crime.
"This mandate … makes the trade illegal, but it's not specifically designed to deal with trafficking," Uhlemann told InSight Crime.
In place of legal trade, criminal groups have stepped in to fulfill demand. Traffickers on South America's western coast satisfy unwavering demand for shark fins in Asia and Europe, with multi-ton shipments continuing despite CITES regulations and law enforcement efforts.
Going forward, CITES will continue to provide a strong framework for the regulation of wildlife trade, but it can only go so far.