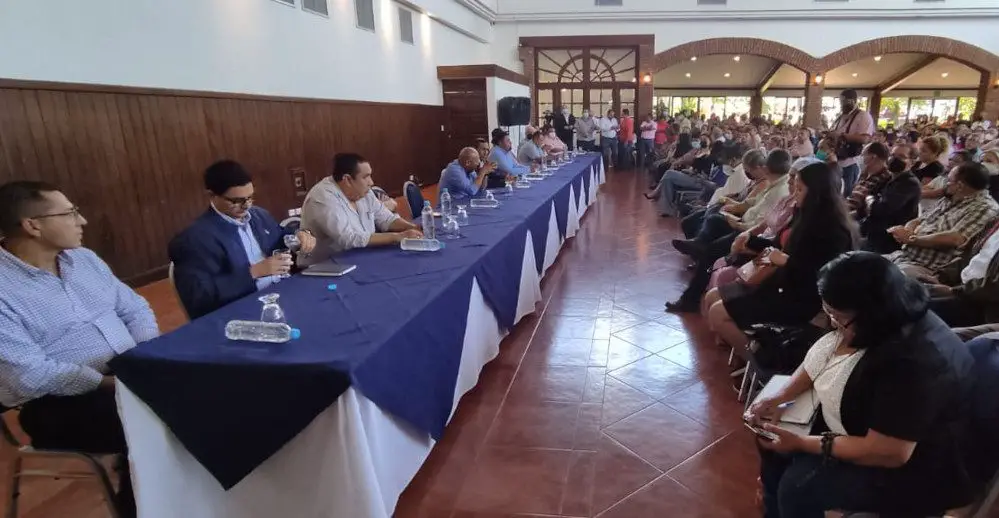 During a September 12th press conference in Antiguo Cuscatlan, the Salvadoran national transportation board asked President Nayib Bukele to consider seeking a second term as President during the 2024 elections.
The National Transportation Board reported that extortions in the transportation sector have been reduced by 95% thanks to the exception regime implemented by the Nayib Bukele administration.
That is why this day, in a responsible manner and on behalf of the National Transporation board, [we] ask the President of the Republic Nayib Bukele to consider re-election and to continue in government for 5 more years." Lucio Vasquez, National Transporation board.
The public transportation sector has always been a target of extortion by criminal organizations. The public transport sector paid $12 million in extortion to the gangs in 2021.
Adding to the monetary loss for the sectors was the cost of the human lives of their employees. Criminal organizations have killed many of their employees as a way to make sure they pay the extorsion.
Since 2004, 2,452 workers on different buses and minibus routes have been assassinated by gangs. Motorists and collectors who worked honestly as well as bus owners." Lucio Vasquez.
Vasquez made the statement on homicides at the end of August; he also asked President Bukele that the exception regime remains in force as extorsions to the transportation sector have been reduced by 95% since the exception regimen began.
Bukele's security measures have given positive results. Leaders of the public passenger transport sector affirmed that they registered a 95% drop in extortions and that this is due to the actions of the security strategy implemented by the Government of President Nayib Bukele.
The controversial Estate of Exception has been criticized by local and international organizations. However, the latest CID Gallup survey revealed that the Estate of exception has the approval of over 90% of the population.
The request made by the transportation sector will add fuel to an already hot topic, the possible re-election of Nayib Bukele in 2024.