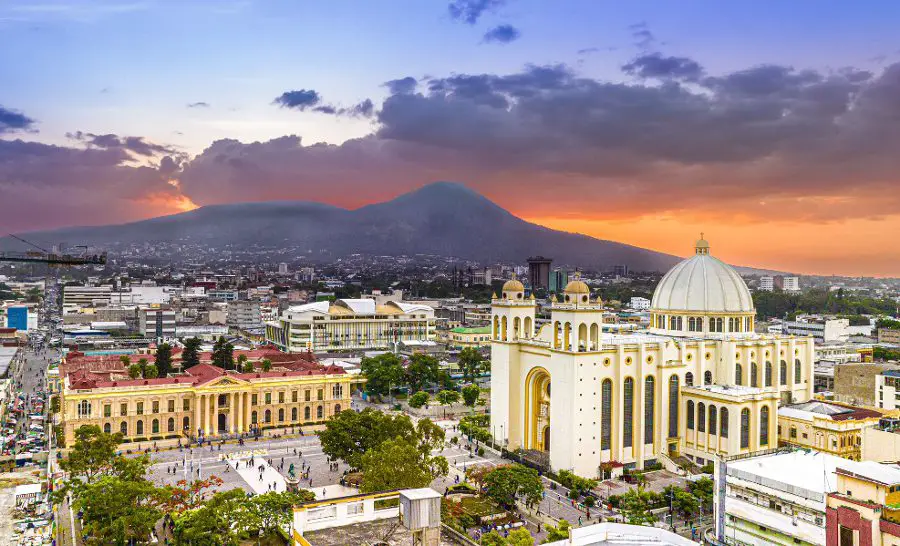 Morena Valdez, the Salvadoran Minister of Tourism, communicated during a press conference that until August 2023, El Salvador has received over 2.2 million visitors, mainly from the United States, Guatemala, and Honduras.
According to our stats, until August of this year, we have reached 2.2 million visitors, equivalent to more than 2.1 billion dollars in revenue. The Historic Center of San Salvador has become one of the must-see destinations of El Salvador." Morena Valdez.
According to the Ministry of Tourism, the stats represent a 35% increase compared to the same 2022 period and a 25% compared to 2019.
Minister Valdez also explained that these visitors stay between 9 and 12 days in the country, spending between $195 and $250 per day in the places where they choose to stay and do tourism.
The data also confirms that most visitors to the country arrive from the United States and Canada. However, Minister Valdez stated that there is already a more significant inflow of tourists from neighboring countries, the rest of Latin America, and Europe.
"The most important thing is that we are having an increase in tourism from our Guatemalan and Honduran brothers and a growth in the number of visitors from South America and Europe," noted Morena Valdez, the Salvadoran Minister of Tourism.
The tourism minister expressed that increased tourism has been achieved thanks to the positioning El Salvador has gained internationally due to improved security.
SEE ALSO: Days Without Homicides in El Salvador
The issue of security has been key; the majority of tourists say that they come because this is a safe country, which offers them the certainty that they will have a good vacation during their stay here. Minister of Tourism Valdez.
Minister Valdez also remarked that the children and grandchildren of the Salvadorans who left El Salvador are now visiting because they feel proud of their country.
"Salvadorans not only come to visit but to invest and buy houses to enjoy their retirement in the country," noted the Minister.
Tourism to El Salvador has increased during the Bukele administration! Improved security and a decrease in homicides are two principal factors for this increase. However, projects such as Surf City and the rehabilitation of the Historic District have also contributed.