need
---
The Flowers and Palms Festival in Panchimalco. What You Need to now!
The flowers and Palms festival in Panchimalco is a celebration that takes place every year, on the first weekend of May; it coincides with the arrival of El Salvador's rainy season. This celebration is a mixture of Catholic Christian celebration and pre-Columbian customs. During this colorful weekend, the town of … Read more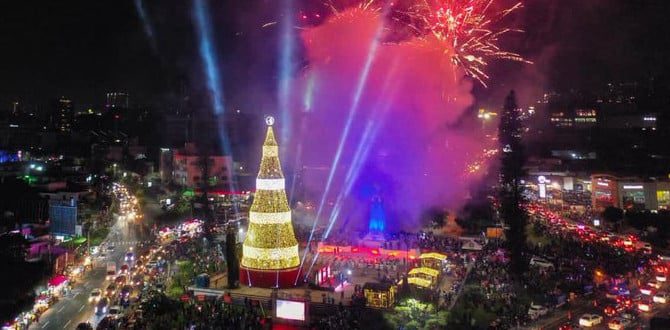 Christmas in El Salvador. Everything You Need to Know
Christmas in El Salvador is a holiday full of customs and traditions; it includes family gatherings, cooking unique foods, setting off fireworks, attending church, and creating nativity scenes. These Christmas celebrations are a significant part of the country's culture and history passed on from generations. Salvadorans celebrate Christmas on the … Read more
Driving in El Salvador. What You Need to Know!
Driving in El Salvador is done on the right side of the road, and overtaking occurs on the left. To drive in El Salvador, drivers need to be of legal Salvadoran driving age, 18 years old. Also, have a valid driver's license from their country of residence or El Salvador. … Read more
---