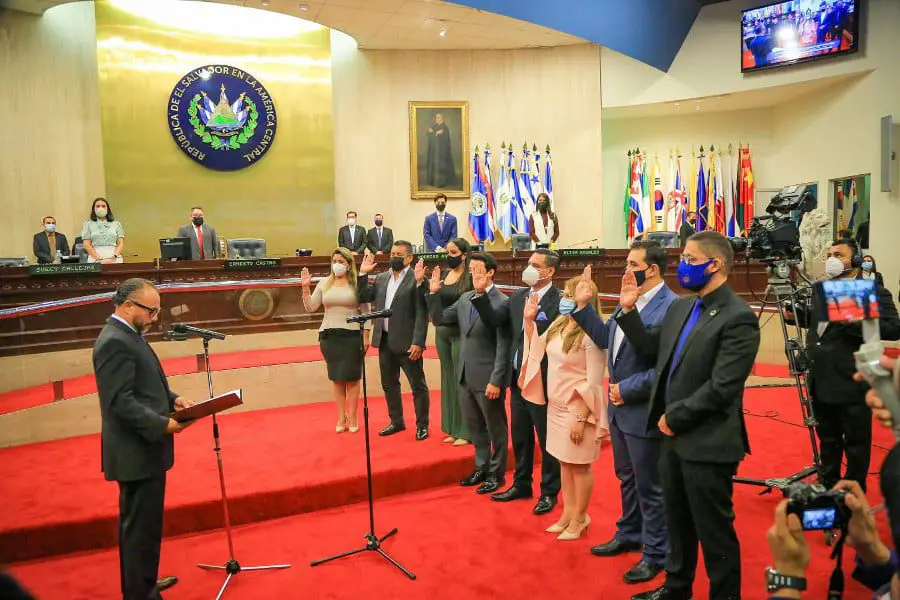 The Special Commission to investigate bonuses paid by the executive branch was created to examine all bonuses paid illegally to former officials in all three branches of government, other governmental institutions, businessmen, NGO representatives, editorialists, and journalists.
The special Commission was sworn in on July 14, 2021, by Legislative Assembly president Ernesto Castro and is expected to begin investigating right away. It will examine all bonuses paid by the previous six administrations, which date back to 1989.
The Commission was created as an initiative of Ernesto Castro, the Legislative Assembly president. During the June 14 plenary, Castro explained to legislators why he presented the initiative to investigate these acts of corruption.
According to Castro, the bonuses paid under the table illegally by the executive branch were as high as $30,00 per month; also, it could total over $700 million.
"Some 600 to 700 people could be involved in the issue of bonuses. The bonuses are an injustice for this country that we cannot repeat. This is the kind of politician we've had. How is it possible that they were not ashamed? The public function is not to make money," said President Castro.
The illegal bonuses paid by previous presidents were a way of buying governability or special favors. This issue has been openly discussed since 2015; however, previous administrations or general attorneys didn't do anything about it.
A hypothesis as to why nothing was done previously to investigate these illegal bonuses is that the two principal political parties involved in paying this money, ARENA & FMLN, were in control of all branches of government and the attorney general.
Different journalistic investigations by El Faro have revealed that bonuses under the table have been paid since at least 1994.
The executive administration of ARENA and FMLN issued under the table payments to their officials and others; these funds came from the secret account that the President of the republic managed at its discretion.
What is the commission's objective?
The principal objectives of this Commission are to investigate who was paid, how much was paid, who paid it, why it was paid, and learn how the process worked. Also, see if any legal action can be taken against those involved and recover those funds.
Charging anyone who paid or received bonuses with criminal actions might be difficult. There is a statute of limitations that could prevent the government from going after these individuals.
However, according to legal analyst Thanya Pastor, the statute of limitations does not apply to a civil action. Therefore, the government could go after these individuals as a civil case and recover some or all the money.
Who is on the commission?
The special Commission will have deputies from the political parties New Ideas, GANA, and ARENA. The FMLN political party had a spot on the Commission; nonetheless, the left-wing political party stated that it will not be part of this Commission.
| Deputy | Party | Role |
| --- | --- | --- |
| Jorge Castro | NI | President |
| Raul Castillo | NI | Secretary |
| Rebeca Santos | NI | Rapporteur |
| Walter Coto | NI | Member |
| William Soriano | NI | Member |
| Marcela Pineda | NI | Member |
| Juan Carlos Mendoza | GANA | Member |
| Rosa Romero | ARENA | Member |
Who received these bonuses and why?
There is no definitive list exposing who received these illegal bonuses; however, some have accepted receiving this money. For instance, current ARENA deputy Margarita Escobar admitted in a TV interview receiving the bonuses.
Also, Rodrigo Avila, a current deputy from ARENA from La Libertad, accepted to the Salvadoran Attorney General's office that he accepted this money and didn't pay taxes on it.
According to a report by El Faro, deputy Rodrigo Avila of ARENA told prosecutors that he did not remember the amount he received each month. However, he said the money was used to reinforce his personal security and pay for his private and family expenses.
The reasons as to why the executive branch paid these illegal bonuses are uncertain. Some speculate that the executive paid officials in all three branches of government and other governmental institutions to buy governability.
Also, businessmen and NGO representatives were paid to gain special favors or not contradict the executive. Lastly, editorialists and journalists were paid to make the administration look good on their reporting.
It is essential to make clear that these are just speculations why ex-presidents used a secret fund to pay all these bonuses.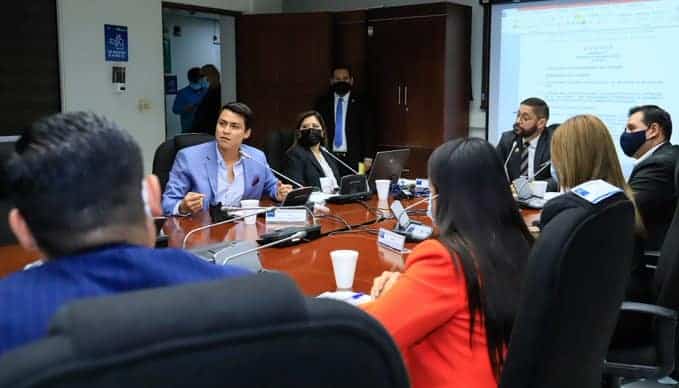 According to the Commission's President, former officials of the different administrations will be summoned; they will have to answer, under oath, how the bonus system worked.
On its first working session, the Commission approved summoning ex-president Alfredo Cristiani and the former private secretary of the Presidency, Arturo Tona, to answer questions.
The Commission also called the former President of the Republic Elias Antonio Saca and the former private secretary of the Presidency, Elmer Charlaix. Both Saca and Charlaix were prosecuted and convicted by the courts for corruption; currently, they are in jail serving their sentences.