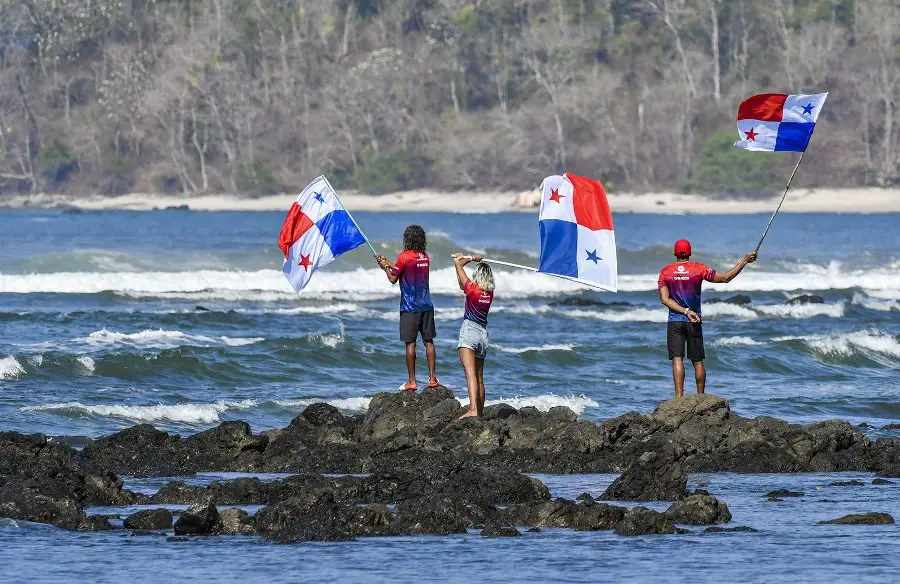 Surfing destinations are popular attractions in Central America; they create a thriving environment to increase tourism and the local economy.
Panama has chosen to promote major surfing competitions along its shores to leverage its surfing potential. The recent Pan American Surfing event held on the Pacific beaches resulted in a revenue of 2 million dollars. Another championship is scheduled for July in the Caribbean region.
In late April, the Pan American Surfing event brought together over 400 surfers from 19 countries at Santa Catalina, a small town on the Pacific coast with dirt roads.
The surfing event proved to be an economic boon for the Santa Catalina area; the Panama Tourism Authority (ATP) reported an economic influx of over 2 million dollars with a complete hotel occupancy rate.
Ivan Eskildsen, the general administrator of the Tourism Authority of Panama, emphasized the long-term advantage of such events, citing the enhanced reputation of Santa Catalina's waves among the thousands of people exposed to the destination through these events.
Also, the global impact of these surfing events goes beyond direct income to the country; for example, the Pan American Surfing event garnered an online viewership of 36 million fans through streaming and television broadcasts in Panama and other nations such as Canada, the United States, and Spain.
SEE ALSO: Surf Tournaments in El Salvador.
Eskildsen highlighted Panama's commitment to sustainable tourism through a master plan, with surfing serving as the flagship adventure tourism activity in the country.
The popularity of surfing attracts other complementary activities, fostering the development and consolidation of these destinations.
Panama embraced surfing in 2022 by hosting the Pan American Surfing event in Playa Venao, in the province of Los Santos. Now in 2023, the experience was repeated at Santa Catalina.
SEE ALSO: Surf City El Salvador, positioning El Salvador as a top tourist destination
The Panamanian government is investing heavily to promote these events; surfing has been identified as a catalyst for making destinations appealing as people naturally gravitate towards beach destinations.
Surfing events can lead to increased tourism and increased revenue for small beach communities; an example of promoting surf as a way of boosting tourism is El Salvador.
Over the last 3 years, Salvadoran Tourism Authorities have made an extra effort to promote El Salvador as a top surfing destination. This effort has given positive results as El Salvador is set to host six top-notch international surfing events in 2023.