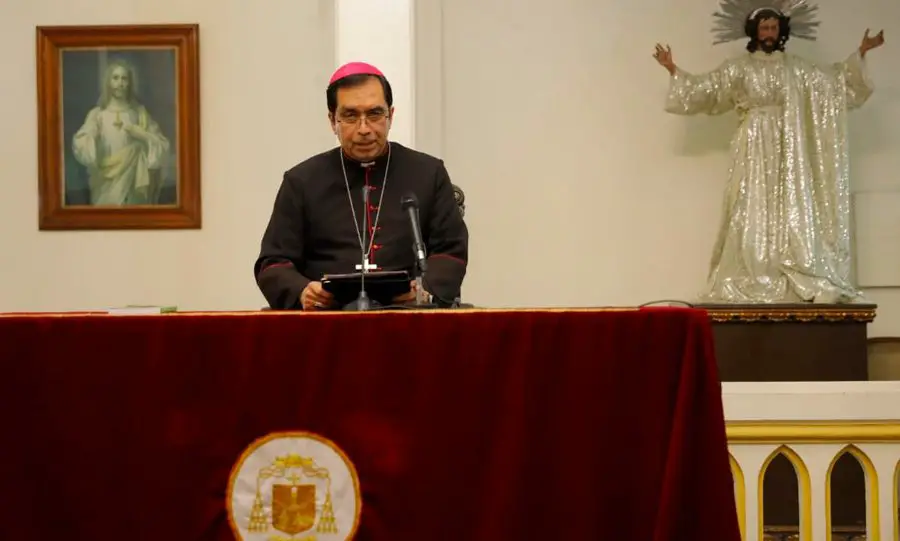 San Salvador – Monsignor Escobar Alas has received criticism from individuals who oppose Bukele's re-election bid. The objections against Monsignor have arisen because he didn't take a position against the president. Escobar Alas made the statement at a press conference related to the August Festivities on Sunday, July 30.
The Archbishop of San Salvador, Luis Escobar Alas, was consulted about the candidacy of President Nayib Bukele for a new presidential term, together with Félix Ulloa.
"I am not going to pronounce myself in favor or against, I respect that others do so; they have every right, that's how politics is, and it's fine," said Monsignor Escobar Alas on the possibility of registering a candidacy that opts for presidential re-election in 2024.
In 2021, the Episcopal Conference ruled in favor of the articles, alluding to those that prohibit re-election. The archbishop's silence on this issue and human rights violations is already complicity. Reporter Daniel Valencia Caravantes.
But it is the imposed constitutional chamber. The only part that this priest said was correct was: "I am not an expert on the subject" and fully. Re-election is UNCONSTITUTIONAL; the Constitution was made to not allow DICTATORS. We are going into the abyss. Human Rights Activist, Ingrid Escobar.
What will happen to the lukewarm, according to the Bible? Reporter Jorge Beltran Luna.
I understand that there are six articles that prohibit re-election; that is evident. I understand that the Constitutional Chamber is the one who must interpret the Constitution, and it has ruled in favor of article (152) allowing re-election." Reporter Edwin Segura.
SEE ALSO: Why most Salvadorans want Bukele's re-election despite his growing authoritarianism
The Archbishop of San Salvador described that it is evident that six articles in the Salvadoran Constitution prohibit immediate presidential re-election, but affirmed that the Salvadoran Constitutional Chamber interpreted an article that allows the re-election.
The possibility of immediate presidential re-election was enabled by a ruling by the Constitutional Chamber, reinterpreting the concept of presidential alternation.
SEE ALSO: President Bukele's possible re-election continues to be a hot topic of discussion
Monsignor Escobar Alas stated that the Salvadoran constitutional chamber is the one that should interpret the Constitution and that it has ruled in favor of re-election; it interpreted Article 152, which certainly allows re-election, said Alas.
"I am not one to say that it was misinterpreted or well interpreted. But I understand that the resolution has to be complied with," stated the Monsignor.