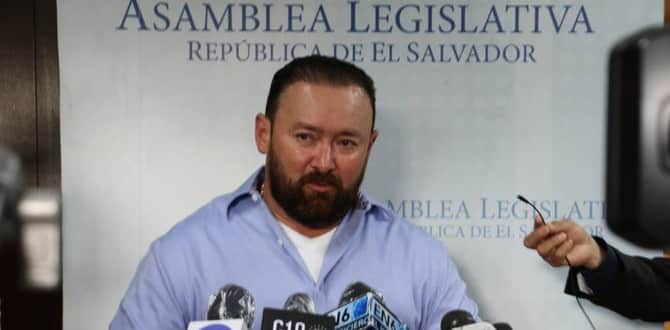 Guillermo Gallegos is a deputy and third vice-president of the Salvadoran Legislative assembly for the legislative term of 2021 to 2024. He is a legislator representing the department of San Salvador.
Gallegos is a career politician. He was first elected to the Salvadoran Assembly back in 2000; since then, he has won reelection every three years.
Guillermo Gallego is part of the political party Grand Alliance for National Unity "GANA."Gallegos and GANA were instrumental in helping Nayib Bukele win the presidential elections of 2019.
Gallegos is also one of the original founders of the GANA political movement. In 2010, Gallegos and other members of the right-wing political party ARENA split and created GANA.
Guillermo Gallegos Political career, education, and work experience.
From 2000 to 2021, Gallegos has been a proprietary Deputy to the Legislative Assembly representing the department of San Salvador.
Previous to becoming involved in politics, Gallegos was a prosecutor attached to the Investigative Court of San Pedro Masahuat.
Guillermo Gallegos also worked as a legal Collaborator of the Attorney General's Office of El Salvador.
Gallegos's academic trajectory includes a degree in Legal Sciences; he is a lawyer and Notary Public.