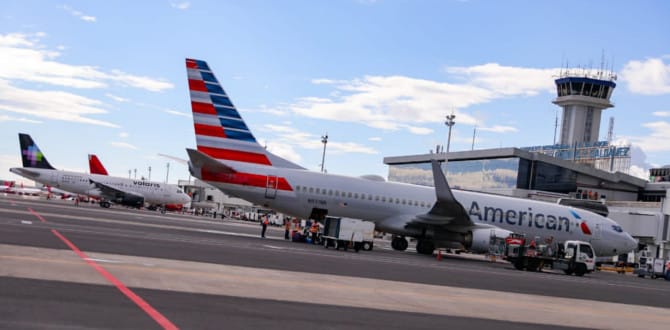 The expansion work at the international airport Oscar Arnulfo Romero and Galdamez is 91% complete, said Federico Anliker, the Autonomous Executive Port Commission president (CEPA), on Monday, March 15.
"Despite the pandemic, the government of President Nayib Bukele to improve the country's airport infrastructure has not stopped and, to date, the expansion works of the San Oscar Arnulfo Romero and Galdamez International Airport of El Salvador show a 91% advance," said Anliker.
Anliker highlighted the airport terminal expansion in a televised interview; it includes a three-level building, five modern boarding gates with boarding bridges, waiting rooms, traffic corridors, commercial areas, security inspection areas, and vehicular traffic lanes.
The CEPA president highlighted the importance of the air terminal expansion and reported that this year, from January 1 to last week, 4,500 commercial flights have been registered. The terminal has mobilized about a quarter of a million passengers between arrivals and departures.
Anliker also referred to other emblematic logistics projects that the Salvadoran government is executing, including the ferry between the country and Costa Rica and the Pacific airport.
"In 300 days, all the technical studies for the construction of the Pacific Airport in the department of La Unión will be completed. "It is an important megaproject, which is already advancing," said Anliker.