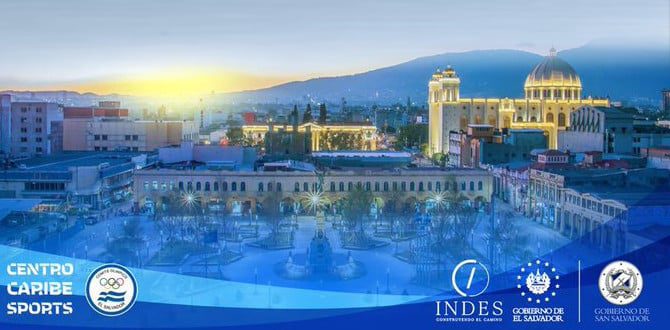 On Sunday, May 16, Yamil Bukele, the president of the National Institute of Sports of El Salvador (INDES), confirmed that El Salvador has been selected as the host for the 24th Central American and Caribbean Games, which will take place in 2023.
"It is official: San Salvador has been chosen as the venue for the XXIV Central American and Caribbean Games. The big party returns to our country in May 2023!" Wrote Yamiil Bukele in his Twitter account. This will be the third time El Salvador has hosted the CAC Games, 1935, 2002, and now 2023.
"Last week, we sent a letter to the authorities of Centro Caribe Sports proposing dates to hold both the Central American and Caribbean Games and the Central American Games. We did this in solidarity with the other countries and considering the difficult economic situation that the region is going through in general. As well as the health situation that we are experiencing due to COVID-19," stated Yamil Bukele.
San Salvador officially presented its candidacy for the games on April 15, when a delegation from Centro Caribe Sports visited our country. On that occasion, Yamil Bukele guided the visitors to venues that will be used for the games.
In 2023, El Salvador will host two regional sports competitions; the Central American Games in Santa Tecla and the Central American and Caribbean Games, held in San Salvador.
As of today, the Santa Tecla games are scheduled for January 2023 and the San Salvador games for May of the same year.
Mario Duran, mayor of the capital city, stated, "Great things are coming for San Salvador!"
"We have demonstrated an articulated our work during the international sporting events that the country has recently organized. And also those that will come, such as the Surf City pre-Olympic surfing event," explained Bukele.