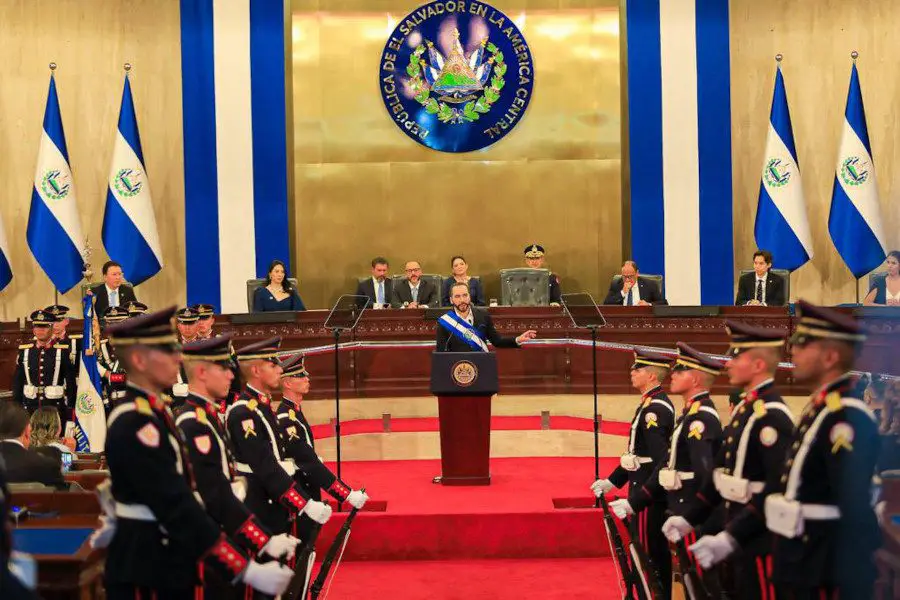 El Salvador Government announced a $565 million repurchase of its 2023 and 2025 bond debt. President Bukele announced this on his Twitter account on Wednesday, September 21st.
"El Salvador has successfully completed the first advance purchase operation of bonds maturing in 2023 and 2025, managing to repurchase bonds for more than $565 million. And generated more than $275 million in savings for our country," wrote the president.
The Salvadoran Government concluded its repurchase offer for the 2023 and 2025 bonds; the buyback option was launched on September 12th and ended on September 20th.
22.44 % of the 2023 bondholders agreed to the buyback offer. El Salvador has to pay the remaining 77.56% or U.S.$666,957,000 in early 2023.
As expected, the biggest offers taken were by the 2025 bondholders; 54.07% of them opted to take the government's request of repurchasing the bonds.
We have repurchased more than half (54%) of the $800 million foreign debt bond issued by the Government of Mauricio Funes, which must be fully paid in 2025. And we have begun to pay the $800 million bond issued by the Government of Francisco Flores (which must be paid in 2023)." President Nayib Bukele.
It is the first time that El Salvador has carried out this type of financial transaction; it is being done in the midst of uncertainty regarding the country's ability to pay back its 2023 obligations.
On September 22nd, Finance Minister Zelaya announced that the repurchase transaction was completed and El Salvador had saved US$275.3 million. $15.5 million in savings in the 2023 bonds and $259.8 in the 2025 bonds.
President Nayib Bukele announced that the government would launch a new offer to buy back the remaining bonds.
"The operation was so successful that we have decided to launch ANOTHER OFFER for the remainder of the 2023 and 2025 bonds. Always publicly, transparently and at MARKET PRICES at the time of the next repurchase, which will be done in 8 weeks. El Salvador pays its debts!" said the president.
Finance Minister Zelaya has stated on many occasions that the country has enough liquidity to cover its 2023 and 2025 obligations. However, during the buyback, the Fitch credit rating agency downgraded El Salvador's rating.