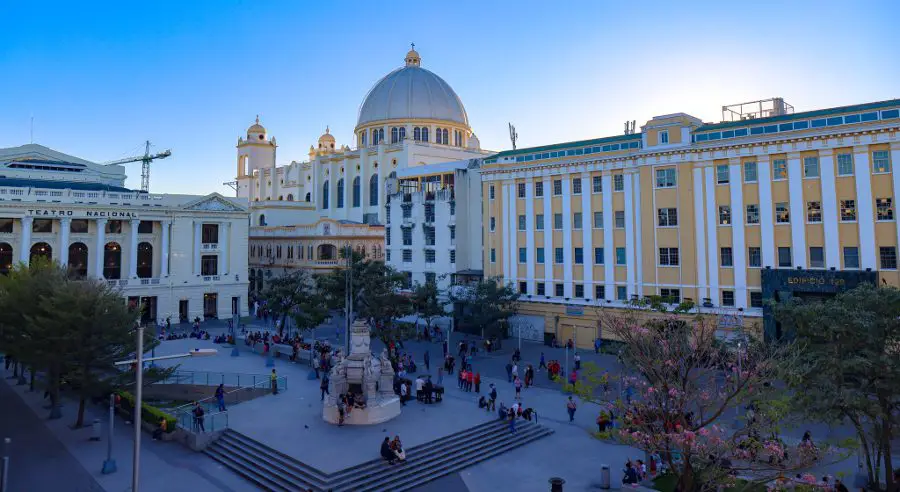 According to the 2023 Latinobarometro report, El Salvador is the Latin American country with the highest satisfaction with democracy. At 64%, it is more than double the regional average of 28%. El Salvador is followed by Uruguay at 59%, Costa Rica at 43%, and Argentina and Mexico at 37%.
The survey asked: "In general, would you say that you are very satisfied, somewhat satisfied, not very satisfied, or not at all satisfied with the functioning of democracy in ( Your Country)?"
El Salvador enjoys high satisfaction with democracy (64%), the highest in the region, with 32% democratic dissatisfaction. The country's satisfaction with democracy has gone from 11% in 2018 to 64% in 2023.
SEE ALSO: President Bukele's possible re-election continues to be a hot topic of discussion
Although the country has the highest Democracy Satisfaction in Latin America in 2023, not everything is good news for El Salvador and President Nayib Bukele.
The report states that Latin America has gone from military to elected dictatorships, which now might include El Salvador due to Nayib Bukele's possible re-election.
"It seems that El Salvador would be added to this list, a country that has violated the human rights of incarcerated people and is now changing the electoral rule to allow consecutive re-election." 2023 Latinobarometro report.
The report argues that El Salvador changed the rules by announcing Bukele's candidacy for the 2024 presidential elections. Nayib Bukele announced in July 2023 that he would run for re-election.
In July 2023, the New Ideas Political Party held its internal elections and officially nominated Nayib Bukele as its presidential candidate. Many believe that Bukele's popularity and influence give him an easy path to a second presidential term.
"Bukele announced his candidacy for a re-election that is not in the rules. He changes the rules as he sees fit to stay in power. El Salvador is ceasing to be a democracy and transforming into an autocratic populism." 2023 Latinobarometro report.
Bukele won the 2019 Salvadoran Presidential elections in the first round with 53.1% of the votes; however, many argue that this government has been transformed into a new autocracy.
"It can be argued that Nayib Bukele in El Salvador has already become an autocracy," stated the report.
Legal experts and Bukele's opposition articulate that El Salvador's constitution prohibits his candidacy, even though the Salvadoran Constitutional Chamber ruled that Bukele can register as a presidential candidate.
Undoubtedly, President Bukele's possible re-election is and will continue to be a hot topic of discussion for years to come.
Central America Democracy Satisfaction
With 64%, El Salvador leads the democracy satisfaction in Central America, followed by Costa Rica at 43% and Guatemala at 23%. The bottom two countries are Panama at 15% and Honduras at 20% democracy satisfaction.
The Latinobarometro survey was not applied in Nicaragua in 2023 because of security concerns for pollsters during the Daniel Ortega dictatorship.
Latin America Democracy Satisfaction
In Latin America's democracy satisfaction, El Salvador is followed by Uruguay at 59%, Costa Rica at 43%, Argentina at 37%, and Mexico at 37%. The bottom three countries are Peru at 8%, Ecuador at 12%, and Venezuela at 14%.
Latinobarometro is a study financed with contributions from multiple international organizations, countries, and private funds; that, for more than a quarter of a century, have renewed their trust in us to produce a survey every year.