Deported to El Salvador is something that many Salvadorans have in common. For deported individuals who have lived outside the country for a long time, starting over is really difficult. Many of these individuals don't even speak Spanish or know anyone in the country.
These individuals lived their lives in the United States or other nations as if it was their homeland. Some of them have no recollection of ever living in El Salvador.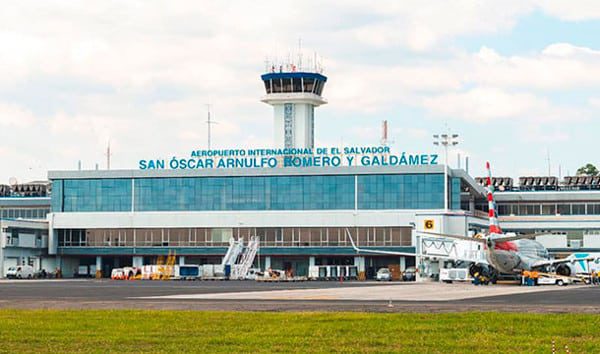 The following is a conversation I had with Felipe; he is a Salvadoran who was taken to the US at a really young age and later deported. He is one of many who called the United States home but lost their right to live in it.
Per his request, I am using a fake name. So, Felipe is not his real name. The focus of the conversation was on starting over in El Salvador after deportation, and not on the reason why he got deported. So, without further delay, let us begin.
Here is a short summary of Felipe's life.
Felipe's parents took him to the United States when he was seven years old.
Lived in the DC metro area, for 19 years, with his family until his deportation.
He graduated high school and attended a local community college, but didn't graduate.
In August 2014, Felipe was deported back to El Salvador.
We spoke for about four hours and covered many different things about his life. However, these questions, in my opinion, are the most important concerning the topic of starting over in El Salvador.
** When they told you about the deportation, what went through your mind?
The main thing that I recalled thinking was that it was not real, that it was a nightmare. I kept on thinking about if I knew anyone in El Salvador.
Of course, I knew about El Salvador, I also knew I had family there, but it's a different thing to think about El Salvador as a whole and another to suddenly told to move there. I was just afraid of what was about to happen!
** What was your biggest fear about El Salvador?
Well, my life in the US was somewhat sheltered, I was lucky to never had to worry about violence or crime. My family lived in a small safe neighborhood in the Gaithersburg Maryland area.
Once the possibility of having to move to El Salvador was real, I started to learn in more detail more about El Salvador. What I found out about the country in magazines, newspapers, and talking to people at the detention center was scary.
I was being held at an immigration detention center, So I had no access to the internet. I had to rely on what other Salvadorans told me.
These Salvadorans were living in the country a few months back, they were telling me about murders, extortions, etc. This is a Salvador that I knew existed but was not really aware of it.
** Since you had such a sheltered and protected life, why did you get deported?
I really don't like talking about it! All I can tell you is that previous to that incident, I have never been in trouble with the law. All throughout my life in the US, I followed the law.
The night of the incident to got me in trouble, I made the stupid decision to get into a car with a person I didn't know that well and who was about to drive drunk. Needless to say that getting into that car lead me to where I am right now. Please don't ask me more about it!
** Did you know anyone back in El Salvador?
Not really, I knew I had relatives in the country, but I have never had put the effort to stay in touch with them.
** What went through your mind when you landed in El Salvador?
Let's do it! At this point, I had accepted the fact that this was real, and since I had no control over it, there was no point worrying about it.
** Who came to get you from the airport?
Two uncles and one cousin, people whom I have never spoken to before.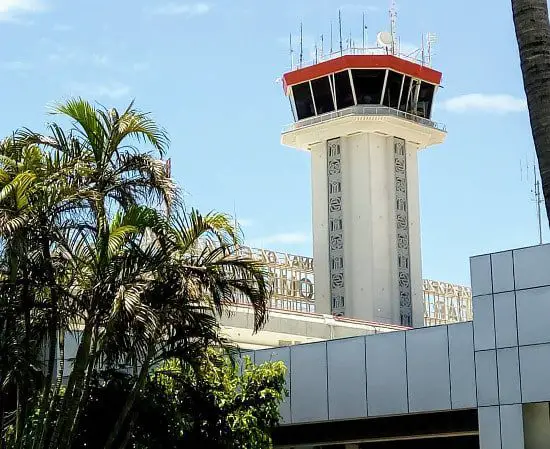 ** What was their reaction after they got to meet you?
I am not sure, I only remember the youngest cousin mentioning that he was glad I didn't sound like a Mexican. On that day, I didn't get his comment or joke, but I do now, LOL.
** What did you do the first few weeks in El Salvador?
The first month in El Salvador was spent looking at the Internet, catching up with old friends back in the US, and getting to know relatives in El Salvador.
Remember, I spent almost two years at an immigration facility fighting my case. I had no real access to the outside world.
** What surprised you the most about El Salvador?
Now, nothing! Back in my first month back, everything.
** Did you ever have to deal with the things that you were the most afraid of about El Salvador?
My biggest fears were gangs and violence. I haven't seen violence directly, but I have seen it in the news and in newspapers.
When it comes to gangs, I have seen gang members, my relative's home is in a small town were, for the most part, people know who they are. I have been lucky that I haven't had to get involved with them.
** Did you try going back to the US illegally?
No, I haven't, In the beginning I wondered about it, but nothing come out of it.
** When did you decide to start your life in El Salvador?
About six months after being deported, during those six long months, I kept on rethinking how I had got into trouble and what I should have done differently.
I met a person who, just like me, was a deportee. This individual was deported 10 years before me. Now he owned a construction company and was doing well financially.
He told me to do two things; the first was to stop telling people my story. he said, "In all honesty, everyone has their own problems, they don't have time to listen to yours or care about your situation."
The second was for me to make a decision to either stay in El Salvador or to leave, but not to spend time reflecting on the past.
I took to heart what this person told me and follow it.
** Do you still in touch with that person?
No, I only met him once for ten minutes. I have no idea who he is or where he came from.
** What steps did you take to start a life in El Salvador?
The first step I took was to move to San Salvador. The small town where I was living was friendly and comfortable, but there was no employment or opportunities for me to take advantage of.
The second step was to get a job and start producing income.
** What type of work have you done?
I have done sales, retail, call centers, and construction.
** What have you learned about your life El Salvador?
I don't know if I am lucky or things just seem to work out for me, but life in El Salvador is not that bad.
I don't want to come across as someone who thinks life in El Salvador is easy. When I lived in the US, I got an education that helped me get where I am right now; I am grateful for that and feel lucky about it.
If El Salvador had a better education system and there were opportunities, the country for sure be in a different place.
** What are you doing right now?
At the moment, I am working in San Salvador and have two side projects online that I do at night and on the weekends. I am hoping that in about one year, I will be able to leave my job and focus only on my side projects.
** Any advice that you might want to share?
I would advise anyone in the US that only has a green card to become a citizen as soon as possible. If I had done it myself, I would still be cruising on I-270 (Those in Maryland will know what I mean)
Also, prepare yourself for anything, especially if your legal status in the US can be revoked.
Deported to El Salvador. My point of view.
Undoubtedly, starting over in El Salvador after living outside the country for a long time is difficult. Imagine that suddenly you have to move to El Salvador; how would you react and what would you do?
Since the focus is on people being deported, my opinion is that the government should do more to help them. I am by no means suggesting financial help. I am suggesting help adjusting to Salvadoran life.
As of right now, I am not aware of any organization or program that helps deported people. If you have knowledge of such an organization, please contact me and let me know about it.
About the conversation.
The conversation I had with Felipe was shared to let others know what life in El Salvador is like after being deported.
I think many Salvadorans can relate to the conversation as most of us know someone who has been sent back. Furthermore, this is an example of life in El Salvador.
Contact me and let me know if there is a story that you want me to share on this website.