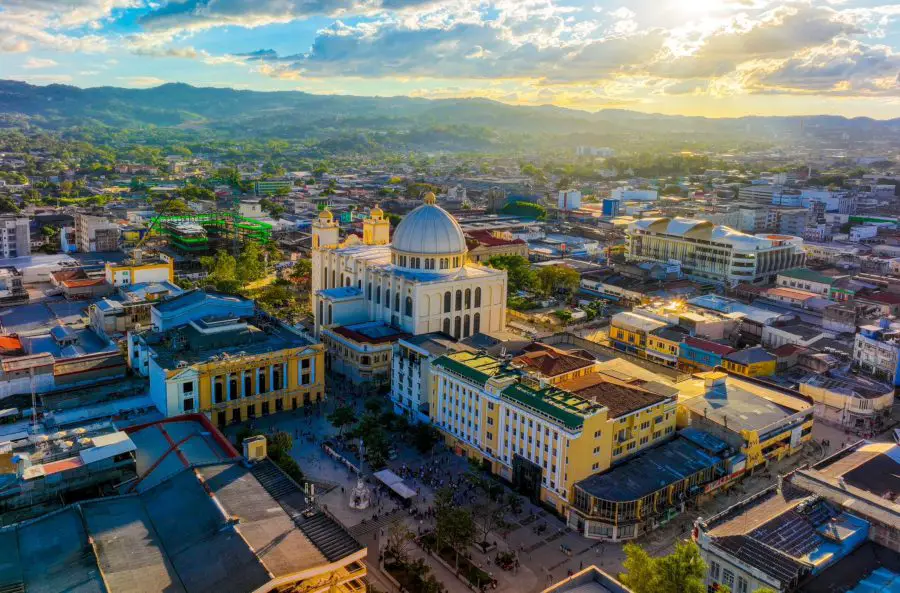 A new report has delved into the inner workings of extortion techniques across Latin America, showing the constant innovation needed to ensure numerous businesses pay out fees to criminal groups with little complaint.
After looking at extortion schemes in the Northern Triangle countries of El Salvador, Guatemala, and Honduras, as well as Colombia and Mexico, the Global Initiative Against Transnational Organized Crime (GI) found how gangs practicing extortion, as well as copycats, are continually trying out new techniques to guarantee that payments keep coming.
The COVID-19 pandemic intensified this evolution, as "changes in operational environments, such as the mobility restrictions" forced gangs to find new modes of extortion.
Here, InSight Crime breaks down the inner workings of this varied criminal economy.
Taxes, Death, and Extortion
Victims of recurring extortion may eventually stop extortion as a crime at all. This is the case for business owners who have paid extortion fees for so long that they come to be viewed as operational expenses at the same level as taxes.
The GI report found that, over time, the same extortion fees had become commonly accepted and that these regular payments were sometimes not even referred to by victims as "rent," "vaccines," or other common slang terms for extortion payments. Business owners would only apply those terms to new fees or increases in payments.
Restrictions on movement and the closure of many businesses saw groups take extortion attempts online through social networks and mobile phone apps. In the first half of 2022, authorities in Mexico City decommissioned 90 apps, which led to over 5,000 complaints to the police between them.
These credit apps, which became highly popular during the pandemic, offered instant small loans with no background checks. Those signing up were then forced to pay back extortionate interest payments, with groups often not even paying out the full agreed-upon loan.
An InSight Crime report in July 2022 found that the interest rates could reach 500%. If the users could not pay back the sum, the apps allowed criminals to seize data inside the phone, such as photographs or contact details of relatives, which could then be used for further extortion attempts.
Insulting or embarrassing messages could also be written on WhatsApp or social media to coerce payment. Threats of extreme violence against the user or their families were another way to force payments.
Use of Children
In Guatemala, authorities registered a drastic increase in the use of children to collect extortion payments in 2020 and 2021, GI found. There are several advantages for gangs in using minors, including that children cannot be prosecuted and are unlikely to reveal any damaging information if caught.
However, the report pointed out that Guatemala's penal code states that the involvement of a minor is "deemed an aggravating circumstance" in a crime and suggested that this could be used to "tackle child deployment in extortion-related offenses."
Right to Work
The private sector in Mexico, already ravaged by COVID-19 and the ensuing economic crisis, has been further hampered by constant extortion demands. Extortion is the crime that most frequently affects the private sector in 21 Mexican states, said the GI report. Over 820,000 extortion attempts were reported by the country's commerce, industry, and service industries in 2021.
This has had a major impact on the general population. Staple items such as chicken, tortillas, lemons, and avocados have been hard to find in entire cities due to the consistency with which food producers have been victimized. Coupled with rampant inflation, this has sent prices soaring. The cost of a kilogram of lemons increased by 400% between late 2021 and early 2022.
And the manufacturing industry has been the latest target by criminal groups. Factories have been shaken down, with groups seeking to charge a fee for every trailer allowed to leave, according to a July 2022 investigation by the Mexican newspaper El Diario. The assassination of one senior executive from a Japanese multinational is believed to have been connected to such extortion attempts, the newspaper reported.
How Much Is Extortion Worth?
Extortion makes for incredibly reliable and recurring revenue for criminal groups. In areas where one group dominates, as mentioned above, shops and businesses pay these fees as a cost of doing business. If a power shift leads to another group being in charge, the only change for the victims is to who they pay extortion fees. Imposing such fees on a new neighborhood or industrial sector carries far less risk to the criminal groups involved than many other criminal economies.
And the amounts being brought in back this up. According to a September 2022 report by Global Financial Integrity, extortion of businesses brought in $884 million in El Salvador, Guatemala, and Honduras. El Salvador claimed the lion's share of this fortune, with the MS13 and  Barrio 18, as well as copycat extortionists, responsible for some $862 million.
This amount is likely to have dropped dramatically in the last year, however, given El Salvador's crackdown on gangs, which has jailed tens of thousands of alleged gang members. The government has been using the reduction in extortion to justify its controversial strategy, with some public transport companies reporting instances of extortion were down 70%.