El Salvador Culture
---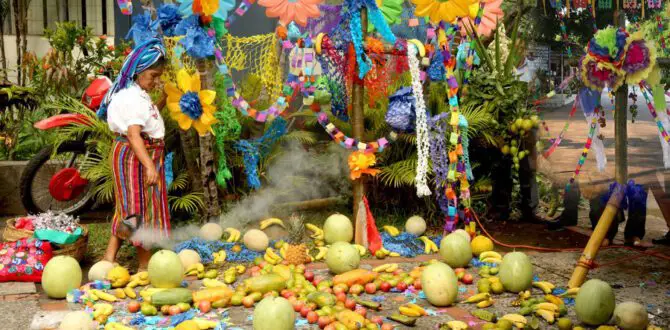 Celebrating the Day of the Cross in El Salvador, a Religious Tradition Worth Experiencing
The Day of the Cross in El Salvador is celebrated every year on May 3rd. On this day, Salvadorans decorate crosses made from Jiote trees with fruits, flowers, and paper ornaments. It is celebrated throughout the country and is an important cultural and religious event in El Salvador. This Salvadoran … Read more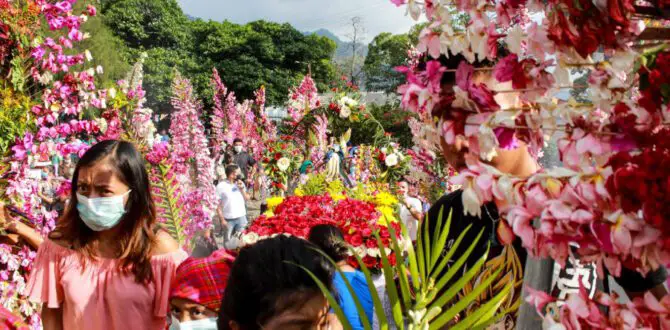 The Flowers and Palms Festival in Panchimalco El Salvador. What You Need to now!
The Flowers and Palms festival in Panchimalco is a celebration that takes place every year, on the first weekend of May; it coincides with the arrival of El Salvador's rainy season. This celebration is a mixture of Catholic Christian celebration and pre-Columbian customs. During this colorful weekend, the town of … Read more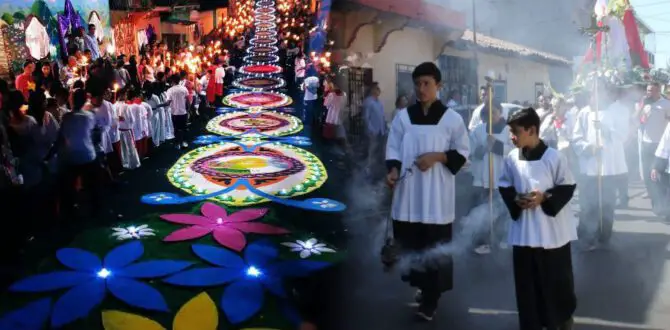 Holy Week in El Salvador: A Vibrant Celebration of Faith and Tradition
Holy week in El Salvador is one of the most celebrated cultural traditions of the country; it is a time that Salvadorans use for prayer, reflection, and gratitude. Easter week in El Salvador is also a time to get together with family and friends to enjoy the celebrations. Easter in … Read more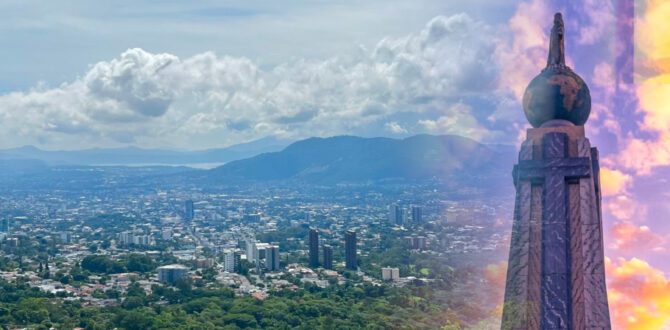 Religion in El Salvador. What are the main religions in El Salvador?
Religion is a big part of El Salvador's history and culture. 41.9% of Salvadorans are Roman Catholic, 35.9% are Evangelical Christians, 19.9% have no religious affiliation, 1.3% are Jehovah's Witnesses, and 0.9% belong to other religions; according to a March 2022 survey by the Central American University UCA. Although many … Read more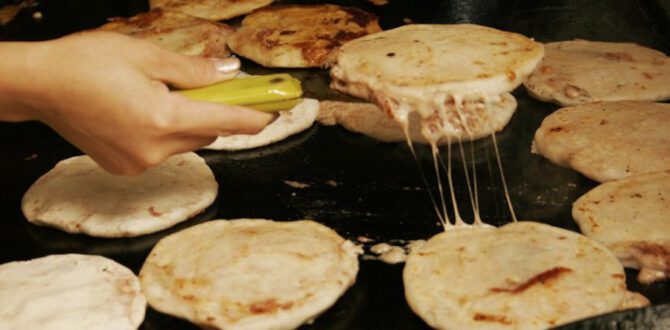 National Pupusa Day El Salvador: Explore the Day's Festivities and Traditions
National Pupusa Day is a Salvadoran national holiday celebrated on the second Sunday in November. National Day of Pupusas is a festivity traditionally celebrated in El Salvador and cities worldwide with a prominent Salvadoran population. The National Pupusa Day celebration was enacted by a Legislative decree in 2005. The same … Read more
All Souls Day El Salvador. Remembering Those Who Passed Away
All Souls Day in El Salvador is a day when families and friends pay tribute to those who have passed away. The Day of the Dead in El Salvador is a yearly tradition; Salvadoran visit cemeteries, clean graves, pray or go to church to remember loved ones who are no … Read more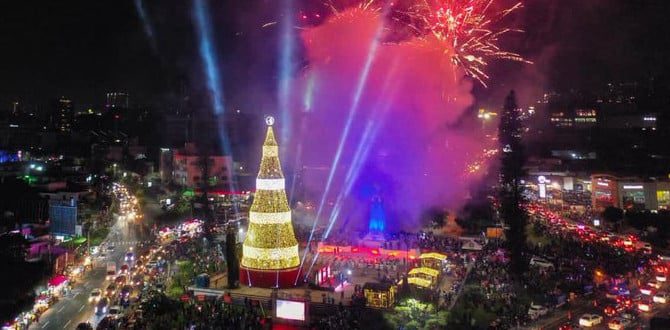 Christmas in El Salvador. Everything You Need to Know
Christmas in El Salvador is a holiday full of customs and traditions; it includes family gatherings, cooking unique foods, setting off fireworks, attending church, and creating nativity scenes. These Christmas celebrations are a significant part of the country's culture that has been passed on for generations. Salvadorans celebrate Christmas on … Read more
---