Blogs & Opinions
---
How can Salvadorans vote in elections? The next elections are in 2024
How can Salvadorans vote in elections? Salvadorans within the country can vote in all public elections at the designated polling place in the municipality they reside. Salvadorans living abroad can vote via the internet and at designated locations such as consulates and embassies; however, some restrictions may apply. To cast … Read more
Opinion: 

Why most Salvadorans want Bukele's re-election despite his growing authoritarianism
A Salvadoran perspective on why people want to re-elect the controversial president. On El Salvador's Independence Day on September 15, President Nayib Bukele publicly announced that he would run for the presidency again in 2024. This statement didn't surprise anyone but drew criticism from many parts. Local and international organizations, media outlets, politicians, reporters, and … Read more
Opinion: 

People who throw garbage on the street should get fined, but more needs to be done
The trash issue in El Salvador has been around for years and continues to expand. This problem becomes more visible during the rainy season, especially in urban areas; it blocks drainages that usually result in floodings, among other things. On August 30th, deputy Rodrigo Ayala introduced a bill to the … Read more
What is El Salvador best known for worldwide in 2022?
El Salvador is best known worldwide for the tasty Pupusas, the excellent surf spots, President Nayib Bukele, the volcanoes, and Bitcoin. Regrettably, El Salvador is also famous worldwide for its gangs, violence, and extensive migration. With a land of 21,041km², El Salvador is the smallest country in the American continent … Read more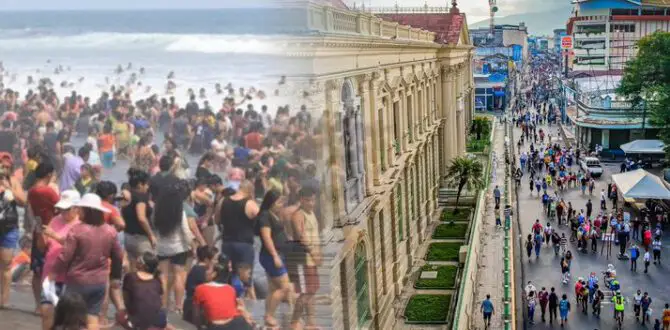 Opinion: 

El Salvador's state of exception is not affecting tourism. But, should you be worried when visiting?
No, the emergency state of exception has not affected tourism to El Salvador. In fact, the Salvadoran tourism industry seems to be increasing as it feels more … Read more
Opinion: 

El Salvador's gang crackdown is working, but worries over human rights violations are increasing
After a dramatic increase in homicides over three days in late March 2022 that left 87 dead, Salvadoran President Nayib Bukele and his security cabinet took swift action to stop the violence. Immediately, President Bukele asked congress to declare an emergency "state of exception" to deal with the increased violence … Read more
Opinion: 

Imprisoning children: How El Salvador's adults fail young people involved in gangs
In El Salvador, children from 12 to 16 years old may now receive a 10-year sentence and serve in adult prisons as part of recent legislative changes to curb crime in the country. However, as a developmental psychologist, I argue that tough-on-crime policies, especially those aimed at children, do not work … Read more
---
---