---
Opinion
Removal of the attorney general and magistrates is alarming everyone but most Salvadorans
El Salvador's parliament removes checks and balances on President Bukele's powers. But why aren't more Salvadorans protesting what is happening? On May 1, the newly elected Salvador legislature began its three-year term. This day is usually a formality with … Read more
The issue of disappearances in El Salvador. Another point of view
A new report by an El Salvador watchdog group warns that pacts between gangs and public officials to lower homicides in El Salvador are promoting the wider use of forced disappearances, showing how gangs are still using violence to maintain political and territorial control.
President Bukele's popularity continues to be strong in El Salvador
Despite claims of authoritarianism, President Bukele's popularity continues to be strong in El Salvador On February 6, 2021, CID Gallup released its first poll of the year regarding Salvadoran President Nayib Bukele and his job managing the COVID-19 pandemic. … Read more
Transgender people in El Salvador are defending their right to vote
LGBTQI people are giving sensitivity training to polling station staff. El Salvador will hold local, legislative and regional elections on February 28. Although there are laws that guarantee that every Salvadoran citizen has the right to vote, transgender and … Read more
Why I might not go back to El Salvador. But others may not have a choice
Dawns in El Salvador are fresh and humid. Whenever I go to this tropical, warm and volcanic country in Central America, I would be woken up at 6 a.m. by the voice of the young man selling bread: "El … Read more
Living in El Salvador. Top reasons for moving to El Salvador.
Living in El Salvador is the right choice; every year, many people from different nations choose to make El Salvador their new home. Life in El Salvador is a unique and attractive experience worth exploring. Moving to El Salvador … Read more
TPS extension provides a moment of relief for Salvadoran in the US
Hector Amaya entered the United States illegally from El Salvador in 2004. Despite currently being allowed to live and work legally in the US under the government's Temporary Protection Status (TPS), Amaya lives in constant fear of deportation. The … Read more
Chronic kidney disease affects 1 out of 10 Salvadorans, including children
According to a 2019 peer-reviewed study in MEDICC, "chronic kidney disease has reached epidemic proportions in El Salvador." The number of people affected by this silent illness is staggering; it is the second cause of death in men and … Read more
The influence of Social Media in Salvadoran politics.
Politicians can't overestimate the influence of social media in Salvadoran politics anymore. To have the potential of getting elected or re-elected, politicians have to be on social media. They need to be able to articulate their message to the … Read more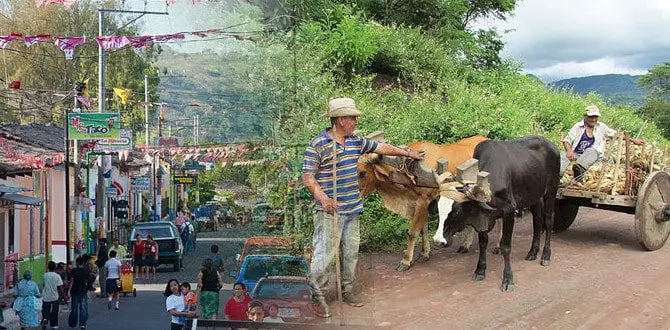 Poverty in El Salvador, an issue that leads to crime, migration, and health issues.
Poverty in El Salvador is expected to increase in 2021. The international monetary fund, IMF, estimates a -4.3 GDP growth in 2020. The world bank states that the COVID19 pandemic could increase poverty in El Salvador in 2021. In … Read more