El Salvador Culture
---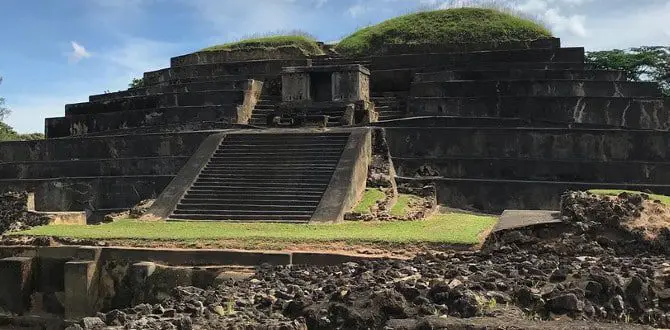 Best Mayan Ruins in El Salvador. Get to Know Them!
The most prevailing Mayan Ruins in El Salvador are El Tazumal, Joya de Ceren, Cihuatan, San Andres, and Casa Blanca. At these sites, you will get a glimpse into the Mayan world that lived and controlled the area until the Spanish arrival in the 16th century. El Salvador Mayan ruins describe a captivating Mayan civilization … Read more
El Salvador Celebrations. El Salvador Holidays and Traditions
El Salvador Celebrations include significant events such as Holy Week, the day of the cross, the July festivities, the August festival, the Nejapa balls of fire, independence day, all souls day, the national pupusa day, the San Miguel carnival, and Christmas. The El Salvador holidays and traditions combine religious events with unique indigenous and colonial … Read more
The El Rosario Church in San Salvador. Amazing Modern Temple!
El Rosario Church or Iglesia del Rosario is a modern catholic church located in the San Salvador Historic District. El Rosario has a modern architectural design that breaks away from the traditional style of Salvadoran catholic churches. From the outside, the church looks more like an airport hangar or a concrete bunker than a worship … Read more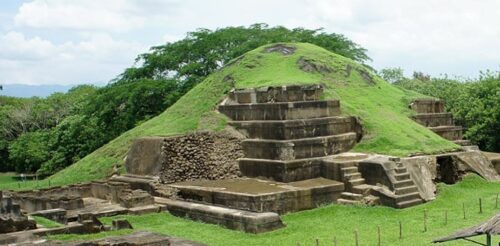 San Andres El Salvador. Excellent Pre-Columbian Mayan Ruins.
The San Andres El Salvador Mayan archaeological site is located in the valley of Zapotitan in the department of La Libertad. This Archaeological park is one of the largest Pre-Columbian sites in El Salvador. Excavations in San Andres have unveiled that this was an area for political and ceremonial events of great importance in the … Read more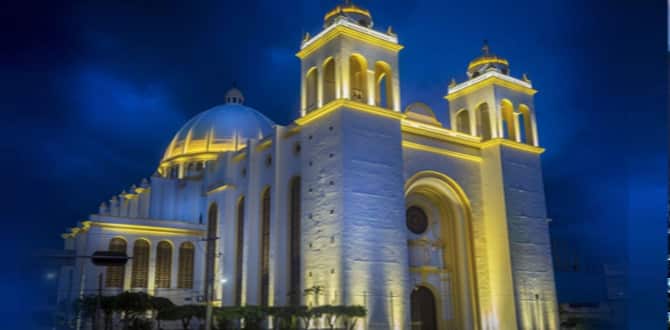 The San Salvador Cathedral. Historical Salvadoran Church.
The San Salvador Cathedral or Metropolitan Cathedral of the Holy Savior is the main church of the Roman Catholic Archdiocese of San Salvador; it is home to the San Salvador Archbishop and is located at the heart of the San Salvador Historic District. Today, the Metropolitan Cathedral has a unique look, way different than your … Read more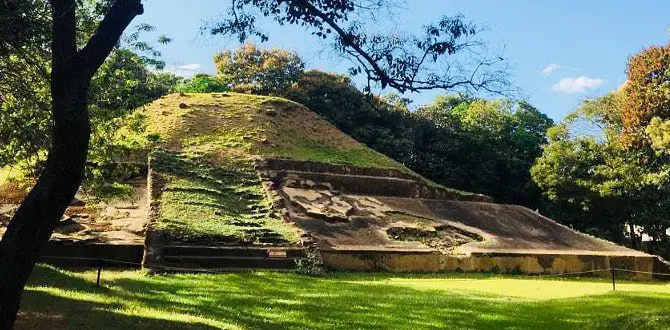 Casa Blanca El Salvador, Archaeological Site.
Casa Blanca El Salvador is a fascinating Maya Archaeological site located in the municipality of Chalchuapa near the El Tazumal ruins. Casa Blanca is part of the comprehensive Chalchuapa archaeological site. The archaeological site of Casa Blanca has an area of ​​about 15 acres, which is a small fragment of a much larger site. However, … Read more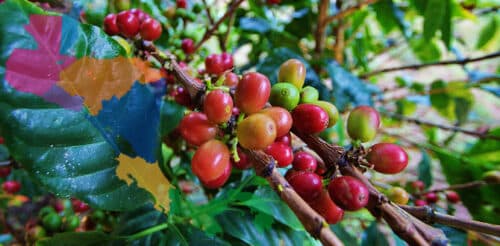 Central American Coffee. Some of the best in the world.
Central American coffee beans are some of the most popular in the world. The region, from Guatemala all the way to Panama has areas that are near-perfect for growing coffee plants. These countries have mountains with rich volcanic soil ideal for producing some of the best coffee beans in the world. It is necessary to … Read more
---