Landmarks-Churches-Buildings
---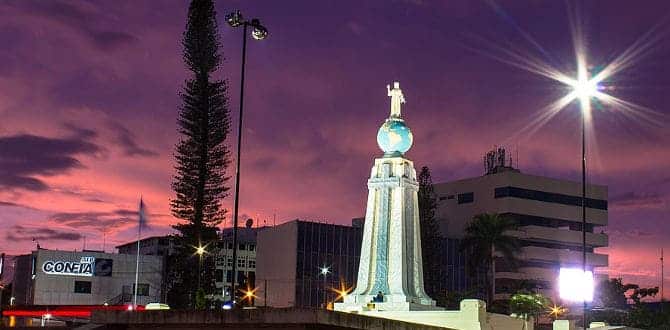 El Salvador Landmarks. Most Famous Landmarks in El Salvador
El Salvador landmarks are impressive. The most famous landmarks in El Salvador are the Divine Savior of the World Monument, The National Cathedral, The National Palace, the Santa Ana Cathedral, Plaza Gerardo Barrios, Plaza Libertad, Coatepeque Lake, the Cathedral of San Miguel, and El Rosario Church. El Salvador is a … Read more
The El Rosario Church in San Salvador. Amazing Modern Temple!
El Rosario Church or Iglesia del Rosario is a modern catholic church located in the San Salvador Historic District. El Rosario has a modern architectural design that breaks away from the traditional style of Salvadoran catholic churches. From the outside, the church looks more like an airport hangar or a … Read more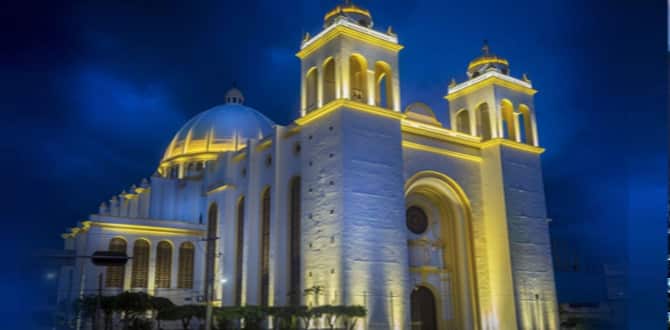 The San Salvador Cathedral. Historical Salvadoran Church.
The San Salvador Cathedral or Metropolitan Cathedral of the Holy Savior is the main church of the Roman Catholic Archdiocese of San Salvador; it is home to the San Salvador Archbishop and is located at the heart of the San Salvador Historic District. Today, the Metropolitan Cathedral has a unique … Read more
---