Landmarks-Churches-Buildings
---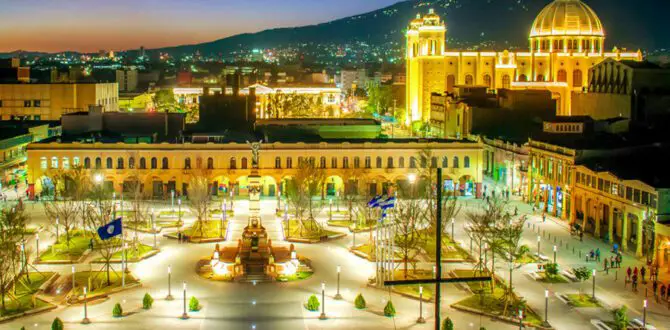 El Salvador Landmarks. Most Famous Landmarks in El Salvador
El Salvador landmarks are impressive. The most famous landmarks in El Salvador are the Divine Savior of the World Monument, The National Cathedral, The National Palace, the Santa Ana Cathedral, Plaza Gerardo Barrios, Plaza Libertad, Coatepeque Lake, the Cathedral of San Miguel, and El Rosario Church. El Salvador is a … Read more
MARTE Museum of Art of El Salvador. Salvadoran Art Museum
The MARTE museum of art of El Salvador is a private non-profit gallery located in San Salvador. MARTE Museum's principal purpose is the conservation and dissemination of Salvadoran arts. The museum's mission has been to contribute to the educational and cultural development of the country through the conservation and dissemination … Read more
The Best Museums in El Salvador. Get to know them today!
The museums in El Salvador are a fantastic tool available to learn about the culture of this beautiful Central American nation. El Salvador has many museums that encourage the study of science, history, and contemporary cultural arts. The best museums in El Salvador to explore are the Salvadoran art museum … Read more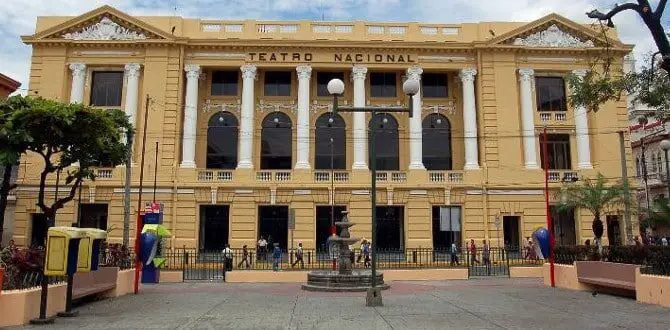 Famous buildings in El Salvador. El Salvador Architecture
The most famous buildings in El Salvador are the National Palace, the National Theater, The Santa Ana Theater, the Presidential home or CAPRES, the Palace of Culture and Arts in Santa Tecla, and the Legislative Assembly Building. These structures are of great importance to El Salvador; they have played a … Read more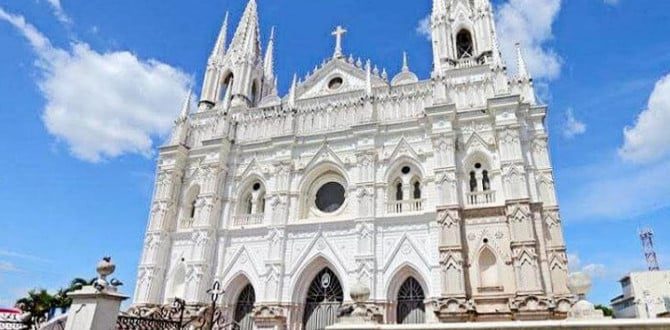 The Santa Ana Cathedral in El Salvador. Impressive Neo-Gothic Church
The Santa Ana Cathedral in El Salvador, or Catedral de la Señora Santa Ana, is a neo-Gothic church located in Santa Ana. This Cathedral is of great cultural value to the municipality of Santa Ana and the entire country; it was declared a national monument of El Salvador in 1995. … Read more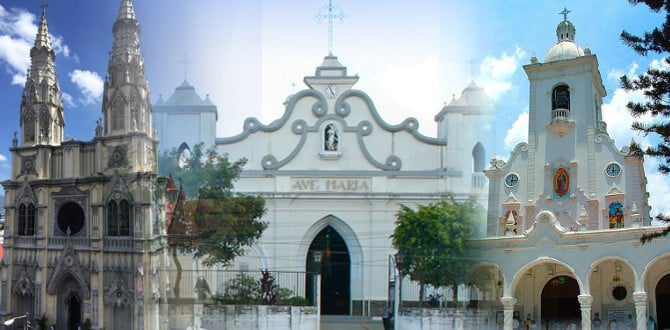 10 Churches in El Salvador you Definitely Should Visit
The churches in El Salvador are incredible, they have beautiful styles such as Colonial, Gothic, Baroque, Early Christian, and Modern. Also, each church has an astonishing history that appeals to all kinds of visitors. Religious and non-religious people get to appreciate and enjoy these great churches located all over the … Read more
The El Rosario Church in San Salvador. Amazing Modern Temple!
El Rosario Church or Iglesia del Rosario is a modern catholic church located in the San Salvador Historic District. El Rosario has a modern architectural design that breaks away from the traditional style of Salvadoran catholic churches. From the outside, the church looks more like an airport hangar or a … Read more
---
---