---
Food & Drinks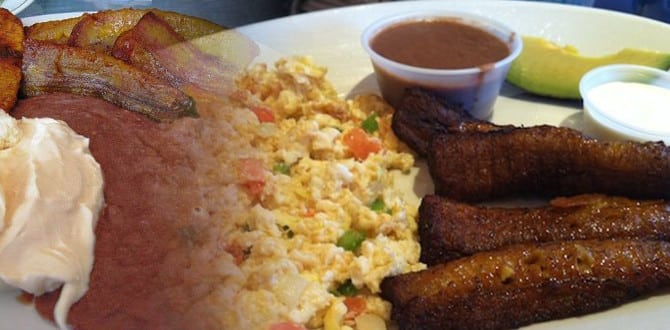 Typical Salvadoran Breakfast. Traditional food from El Salvador.
The typical Salvadoran breakfast includes beans, eggs, fried plantains, cheese or sour cream, and tortillas or bread. However, in some instances, sausage and avocado are added as extra items. This … Read more
El Salvador foods. Best traditional Salvadoran foods.
The best traditional Salvadoran foods are Pupusas, Tamales, Yuca Frita con Chicharon, Sopa de Pata, Sopa de Res, Sopa de Gallina India, Empanadas, Pastelitos, Quesadillas, and Panes con Pollo. El … Read more
8 exotic Fruits of El Salvador that you should try at least once.
The Fruits of El Salvador are distinguished by their variety, color, and delicious flavor. Some of them are more exotic than others and only well-known in El Salvador. The primary … Read more
10 popular Salvadoran drinks you definitely need to try.
Popular Salvadoran drinks include Horchata de Morro, different types of Atole, and Chilate. El Salvador drinks result from recipes from indigenous and Spanish influences that have been kept alive for … Read more
Central American Coffee. Some of the best in the world.
Central American coffee beans are some of the most popular in the world. The region, from Guatemala all the way to Panama have areas that are near-perfect for growing coffee … Read more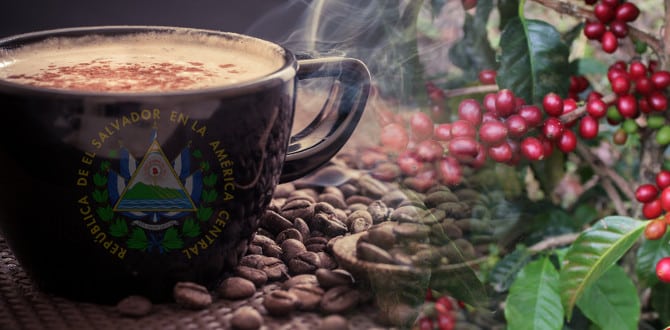 Types of coffee produced in El Salvador.
The types of coffee produced in El Salvador are of the Arabica species. The variations of coffee are Bourbon, Pacas, Tekisic, Pacamara, and Maragogype. The predominant type of coffee plant … Read more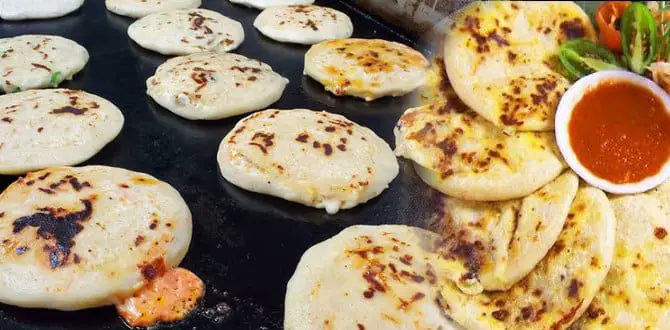 Salvadoran Pupusas. Tasty food originated in El Salvador.
Traditional Salvadoran Pupusas are thick hand-made tortillas made of rice or corn flour filled with cheese, shredded pork, beans, or Loroca (Local edible flower). Pupusas, the national dish of El … Read more